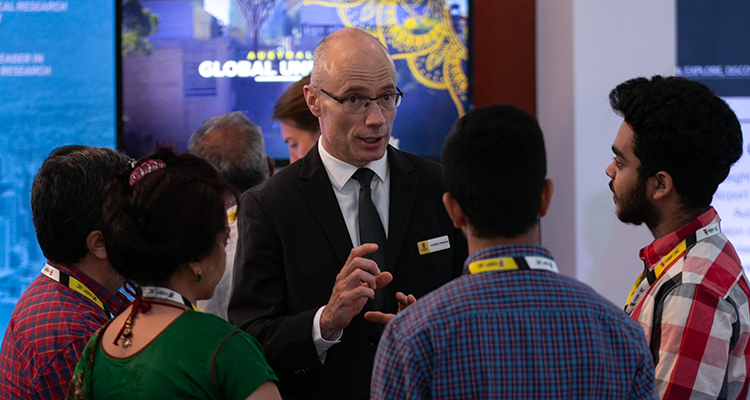 The Global Partnerships team want to hear about your travel plans and help coordinate an event with international students or partners.
UNSW maintains offices in China, India and Indonesia and has a network of contractors working in the United Kingdom, the United States, Nigeria, Malaysia, Vietnam and Hong Kong. 
Through these connections, the University conducts an extensive range of events in support of our future student recruitment strategy and invites academics who are travelling overseas for conferences and meetings to contribute. 
Are you travelling any time soon? The Global Partnerships team would love to hear from you about your travel plans and potentially coordinate a student or partner-facing activity with you. 
The types of activities include education exhibitions, agent training, school and articulation partner visits, meetings with university exchange and study abroad partners, and standalone UNSW recruitment events. 
These events are a great opportunity to talk about your research, give a guest lecture to prospective students, or talk about your faculty and the broader University. 
If you are interested, please email your travel plans to pvcinternational@unsw.edu.au and one of the team will be in touch. A minimum of two weeks' notice prior to travel is recommended.
Comments