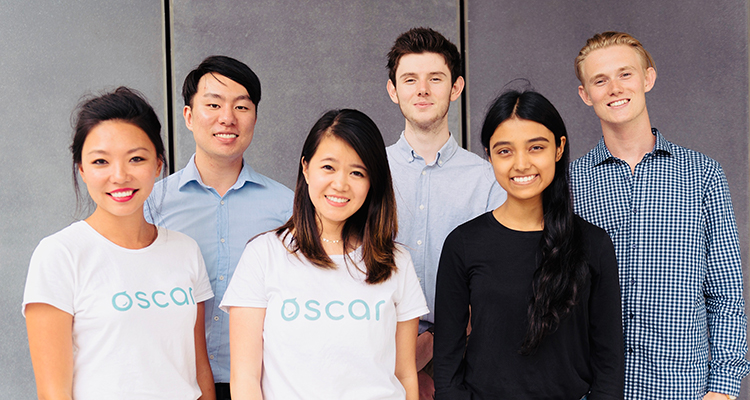 Applications are open for the Founders 10x Accelerator program, UNSW's specialist program for high-potential start-ups founded by UNSW students, staff or alumni.
UNSW Founders is looking to help accelerate the next generation of inspiring businesses that, with a little help and entrepreneurial expertise, could revolutionise life as we know it.
The Founders team, within the Division of Enterprise, runs its 10x Accelerator program twice a year, with each program consisting of 10 weeks of intensive programming and six months of incubation. This also includes an enviable, immersive trip to Silicon Valley and $20k in funding with a Simple Agreement for Future Equity (SAFE).
"This program is a wonderful opportunity for our UNSW start-up founders to really focus on developing and growing their businesses over the next six months," said Director of UNSW Entrepreneurship Dr Elizabeth Eastland. "I would encourage anyone who is interested to submit an application to the Founders 10x Accelerator before the closing date of 16 June."
In addition to the Silicon Valley immersion and $20k funding, the successful start-ups will be eligible for co-working space at UNSW, access to the Founder's network of mentors, investors and alumni, and a slot at Demo Night to pitch to investors and the wider start-up community.
In order to be considered, applicants need to:
Be a founder of a currently operating start-up, with at least one co-founder who is a UNSW student, staff member or alumni

Demonstrate a proof of concept, prototype or minimum viable product (MVP) and market validation through customer take-up or engagement

Show the ambition to take the start-up to global marketplaces
Applicants should be able to commit to participating full-time in the program for the full 10 weeks and be prepared to sign the Founders Pledge to give back to the UNSW entrepreneurship community.
In order to apply, head to the Founders 10x Accelerator page and complete the online application before the deadline of Sunday, 16 June 2019. Selected teams will be notified by 16 July and the program commences on 14 August.
The 10x Accelerator is one of many programs run by UNSW Founders as part of UNSW's 2025 strategic priority to change the world for the better through research and innovation. The UNSW Founders Program is designed to instil entrepreneurial confidence in our students, staff and alumni.
More information can be found on the Founders website or applications page.
Comments