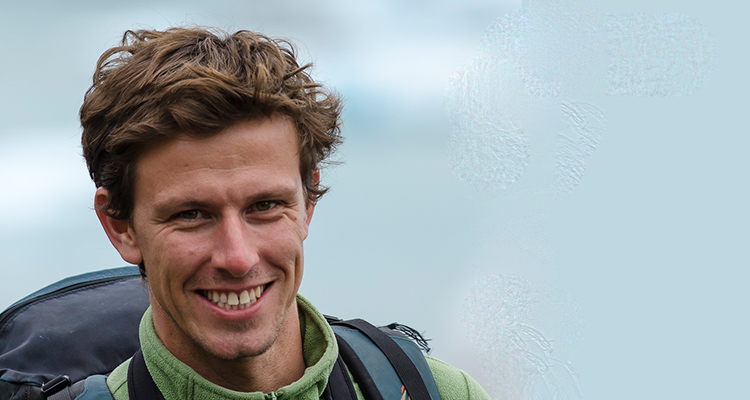 Leading UNSW conservation scientist Dr Nicholas Murray has been selected as Australia's nominee for the APEC Science Prize for Innovation, Research and Education. 
Dr Nicholas Murray from UNSW Sydney's Centre for Ecosystem Science in the School of Biological Earth and Environmental Sciences (BEES) has been selected as Australia's nominee for the US$25,000 APEC Science Prize for Innovation, Research and Education (ASPIRE). 
Dr Murray is a leading conservation scientist who uses satellite remote sensing and machine learning to monitor changes in the ecosystem at continental and global scales, which has been instrumental in helping to conserve coastal ecosystems across the Asia-Pacific.
"When I started working to integrate conservation science and remote sensing, we generally didn't work at geographic scales beyond a few hundred kilometres," says Dr Murray. "Over the past few years we've been able to break through this scale barrier using the power of cloud computing, which has enabled us to start monitoring change across huge geographical areas."
The Australian Academy of Science said Dr Murray's research on the global distribution of tidal flats – one of the primary costal ecosystems that fringe the Pacific rim – has led to world-heritage listing nominations, the identification of endangered coastal ecosystems and the improved protection of species that move through the Asia-Pacific during annual migrations.
"I'm delighted to be nominated for the award, because it gives me the opportunity to continue to promote science, collaboration and the conservation of natural ecosystems across this region," says Dr Murray.
Every day satellite images are being collected that allow us to track change of Earth's natural ecosystems at high resolution. Dr Murray uses entire satellite image archives to monitor these changes and provide the data needed to know where and when to implement conservation actions.
"Our work on tidal flat ecosystems such as mudflats required the analysis of nearly 700,000 satellite images and showed that although they are extensive as mangroves globally, they are declining around the world. So much of my work indicates the continued degradation of ecosystems around the world. I hope that the data we can provide with satellite remote sensing helps to quantify the scale of the decline and contribute to ecosystem conservation."
Dr Murray was selected by an expert panel convened by the Australian Academy of Science. He will compete with 20 other scientists from APEC economies for the award.
ASPIRE is an annual award which recognizes scientists under the age of 40 who have demonstrated a commitment to both excellence in scientific research, as evidenced by scholarly publication and cooperation with scientists from other APEC member economies. The winner will be recognized at an award ceremony during the 14th APEC PPSTI Meeting in Chile tentatively scheduled for August 2019.   
Last year's ASIRE Prize was won by Associate Professor Madhu Bhaskaran from RMIT University. She became only the second Australian to win the prize since the award's inception in 2011.
Comments