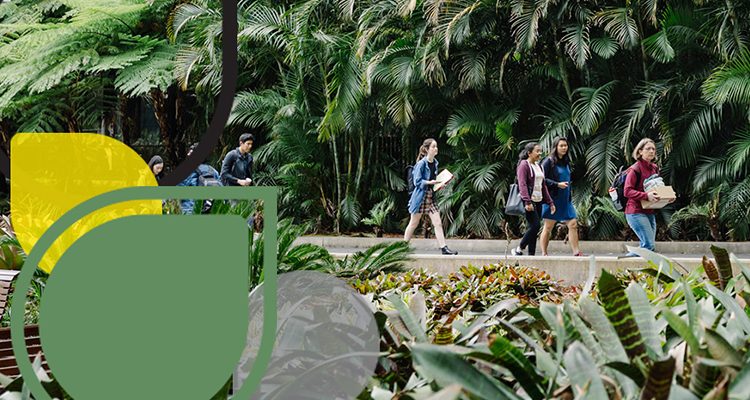 A new competition has arrived at UNSW, with the aim of making University campuses more sustainable.
This month Estate Management launched Green Impact @ UNSW, a competition where individuals work in teams to make their office and residential spaces more sustainable.
Teams of students, staff and residents across the University are invited to participate and learn how they can make their space more environmentally friendly. It's a fun and easy way to reduce your everyday environmental footprint and change the way you think about sustainability.
UNSW is not alone, we're one of 14 universities competing in the Green Impact project in partnership with Australasian Campuses Towards Sustainability (ACTS).
Why should I get involved?
You'll help the environment and learn how small changes to your day-to-day actions can have a big impact

It's fun! You'll get to network and collaborate with like-minded colleagues

By leading the change, you'll show how easy it is to be more sustainable

You can win awards! Teams that complete the most sustainability actions or have the most innovative ideas will win a prize.
What do I have to do?
Register a team or join a team

Use the online toolkit to select actions that your team can do. Actions include things like turning off power switches, adding pot plants to your work area and cycling to work

Keep performing actions throughout the program and a volunteer auditor will check all your achievements and allocate points. The teams with the most points win prizes.
Am I eligible?
Staff and postgraduate students with a designated office space and students who live on campus are eligible to create or join a team with their department or faculty. Teams must consist of at least three people who live or work on campus.
Current students can also get involved by auditing the goals that everyone is achieving. It's practical work experience and is ideal for anyone passionate about the environment. Expressions of interest can be made here.
What are you waiting for?
Registrations are already open! Find out more and register your team now. The first five teams to register will get free KeepCups!
Be quick. This is a pilot program and team registrations are limited. Register today to secure your team.
If you have any questions, just ask.
Together let's make an impact and reduce our environmental footprint on campus.
Comments