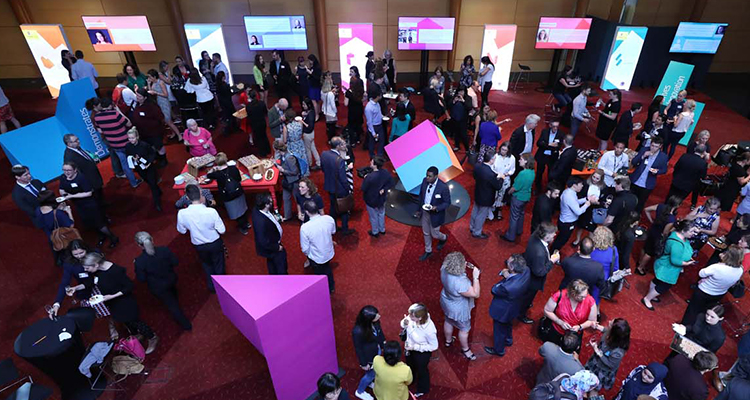 With less than two weeks until voting closes, don't miss out on the opportunity to recognise your outstanding colleagues who light up UNSW.
In September, Vice-President,  Human Resources, David Ward launched the 2018 President's Awards to recognise colleagues who 'light up UNSW' by actively demonstrating the UNSW Values in Action: Our Behaviours. Since then, the response from the UNSW community has been outstanding; over 220 nominations were received, almost double the number received in 2017.
Congratulations to all the nominees, and a huge thank you to all those who took the time to recognise their colleagues and submit a nomination.
In late October we opened the People's Choice Award, providing an opportunity for everyone to get involved in the Awards and vote for your favourite nominee across all five categories. All nominees can be viewed on the President's Awards site, where you can learn of the fantastic contributions the nominees have made to UNSW and cast your vote.
Since launching the People's Choice Award, we have received over 5,000 votes from almost 2,000 members of staff.
Voting closes on Sunday 25 November and the President's Awards Night will be held on Wednesday 5 December where all recipients will be presented with their awards, including the People's Choice winner, to be presented by Professor Merlin Crossley (DVC Academic and People's Choice Award Sponsor).
Following the President's Awards Night, staff will be invited to attend the President's Awards Showcase on Thursday 6 December at the UNSW Roundhouse from 10am – 3pm. The Showcase is open to all staff to experience the President's Awards atmosphere and celebrate the inspirational people and stories recognised as part of the 2018 President's Awards. Complimentary light refreshments will be provided at 10.30am and 2pm.  For staff wishing to attend during the food service please RSVP to ensure appropriate catering will be provided. More information on the President's Award Showcase can be found here.
Comments