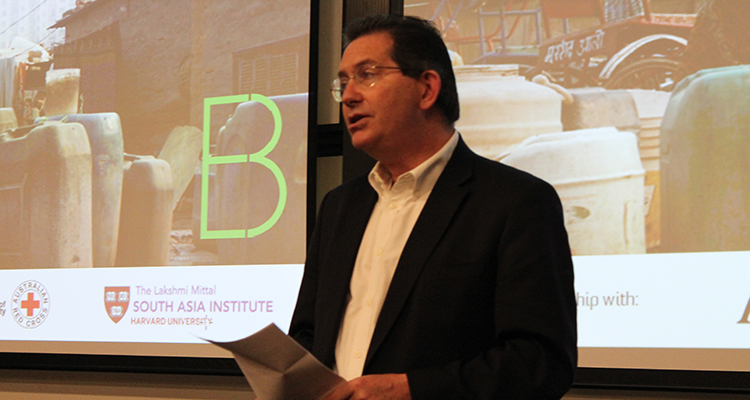 Last week, UNSW Built Environment convened the inaugural two-day Urban Resilience Asia Pacific Conference.
Attended by nearly 200 people, the two-day Urban Resilience Asia Pacific Conference was hosted in conjunction with Arup, Australian Red Cross and the South East Asia Institute of Harvard University. The conference explored how vulnerable, low-income communities in the Asia Pacific can prepare for the challenges of the 21st century.
World-leading experts in humanitarian and disaster response from across the world convened to address one of the defining issues of our time, the impacts of rapid urbanisation – and developing creative and innovative solutions for building better, more resilient cities.
The conference coincides with the UNSW Grand Challenge on Rapid Urbanisation, led by Inaugural Judith Neilson Chair in Architecture, world-leading disaster risk reduction expert Professor David Sanderson. Grand Challenges is about enabling conversations and creating events that get people thinking and learning beyond their normal spheres.
UNSW President and Vice-Chancellor Professor Ian Jacobs opened the conference.
Speaking on the importance of the conference, Professor Jacobs said:
"Cities are growing by 1.5 million people a week. More people now live in cities than in rural areas." 
"I think it's true to say that this conference comes at a pivotal time for this region and the globe."
Dean of UNSW Built Environment Professor Helen Lochhead also reiterated the importance of the topic:
"The impacts of urbanisation are being felt across the breadth of the Asia-Pacific region, so building resilience is not just about building capacity, but engaging with communities to exchange knowledge and develop more agile ways of working. This will enable more fitting, multi-layered responses to the diverse needs and challenges across the region to be developed."
The first night of the conference also hosted a special launch of two international reports:
The Global Shelter Cluster's Inaugural State of the Humanitarian Shelter and Settlements 2018 report, beyond the better shed: prioritising people, which is edited by

Professor Sanderson and Dr Anshu Sharma 
Speaking on the newly launched 2018 World Disasters Report, IFRC's Under Secretary General for Partnerships, Dr Jemilah Mahmood said the focus was to identify who gets left behind and what we can do to prevent that from happening in the future.
Comments