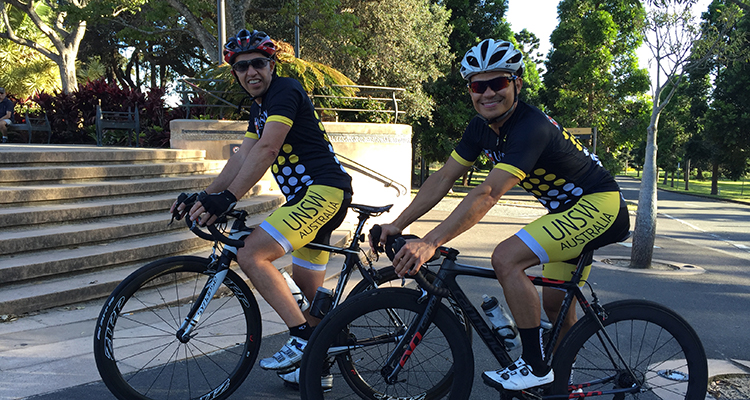 With the opening of a shared pedestrian and cycle path on Alison Road, there's never been a better time to walk or cycle to UNSW. 
From 6am on Saturday 10 November 2018, a new section of a shared path on the southern side of Alison Road between Darley Road and Arthur Street in Randwick will open to pedestrians and cyclists. This section of shared path will continue along Wansey Road towards Arthur Street. 
As work continues on the light rail, the shared path on the western side of Wansey Road will terminate south of Arthur Street and a temporary southbound cycle path will be located on the eastern side of Wansey Road between Arthur Street and High Street to connect cyclists to UNSW. 
Please see the map below for more details.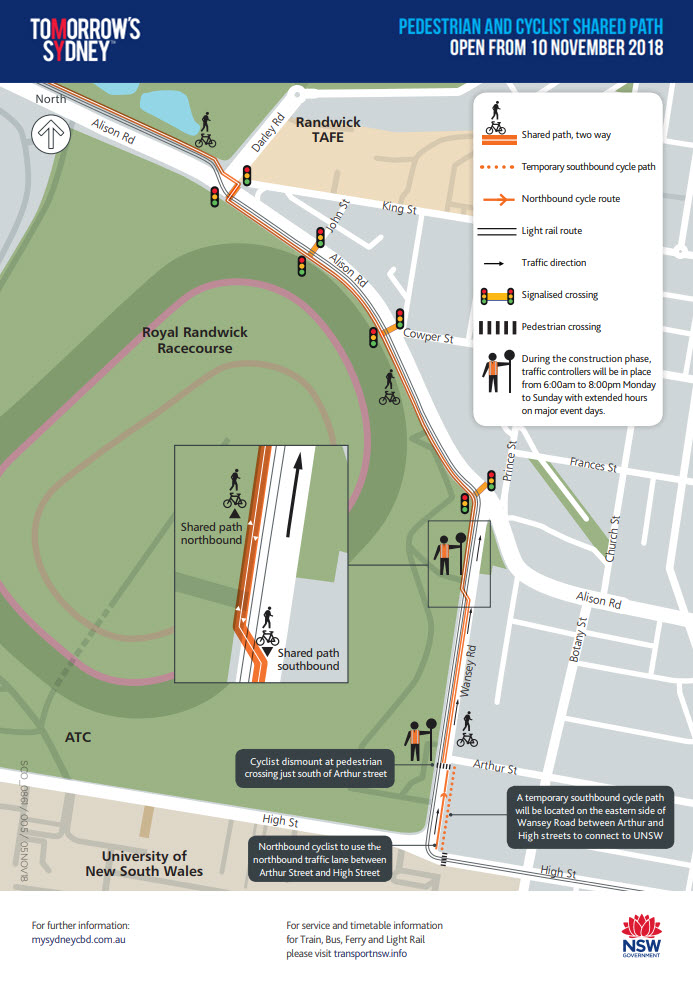 Comments