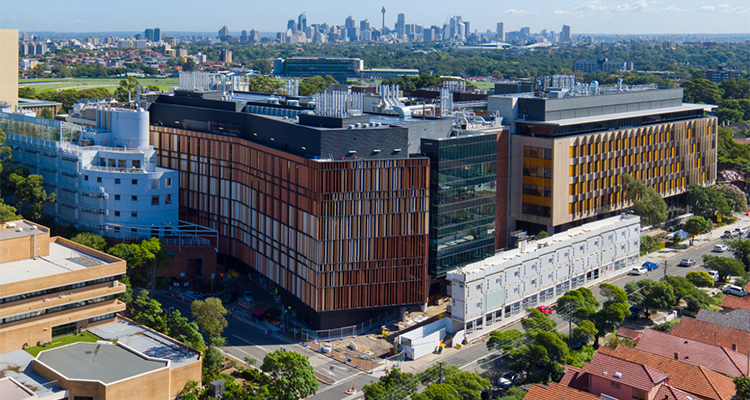 Our beautiful Bioscience building – a diverse learning, research and teaching venue – came first in its category at the recent Master Builders Awards.
The UNSW Bioscience Stage 1 project came first in the 'Excellence in Construction – Tertiary Education Buildings over $100M category in the Master Builders Association of NSW Awards, held in Sydney this month.  
Multiplex Constructions was recognised for its important role managing the construction of the 21,000m² building and a quick wander through its various teaching and learning spaces will explain why. The research laboratory spaces are state of the art, and flexible enough to adapt to the changing needs and technological advancements of biological and environmental science in the future. Bioscience classrooms are clean and modern, designed to address the current and future needs of students. They also allow for opportunities to have 'science on display'. If you wander along beside the ground floor level classrooms, you'll see dynamic displays including animal skeletons and an aquarium. 
Shared student study areas are airy and fresh spaces, with plenty of natural light and a bright warm colour scheme that continues upwards through the main staircases on each level – all visible from below. The external façade on the eastern and southern sides has terracotta blades in subdued earthy tones that maximise natural light in the building while cleverly blocking harsh direct sunbeams. 
The building currently has capacity for more than 450 staff and PhD students, and 200 undergraduate biomedical and biological sciences students. UNSW is proud that students, researchers and teaching staff can benefit from this cutting-edge, world-class environment and be inspired to continue the important work for which they are known.  
The Biological Science Building Stage 2 is currently in construction and is expected to be finished by May 2019. 
Comments