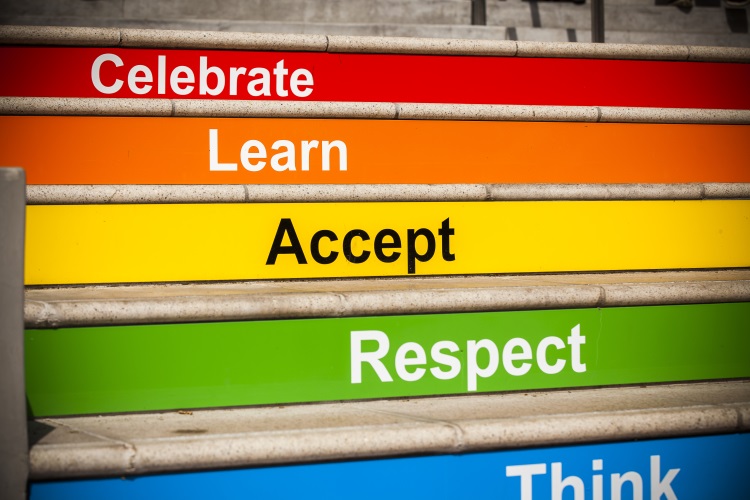 UNSW's Climate for Inclusion research team is inviting academic and professional staff to join them to help build more inclusive workplaces.
UNSW Sydney is striving to be an international exemplar in equity, diversity and inclusion (EDI) with the 2025 Strategy aiming for 40% female representation in senior academic staff (levels D and E) and 50% in senior professional staff (level 10+) by 2025.
Over the last two years, UNSW has introduced various EDI initiatives (e.g. gender-balance hiring guidelines, unconscious bias training) to achieve this vision for diversity. Achieving these targets, however, is not enough to be exceptional in EDI. What's needed, in addition to increasing the percentage of women in senior positions, is the development of an inclusive workplace. Organisations need a workplace where "individuals of all backgrounds – not just members of historically powerful groups – are fairly treated, valued for who they are, and included in core decision-making," (Nishii, 2013).  
Employees of inclusive organisations are not only less likely to experience workplace conflict, they also are more committed, more productive, and less likely to leave these organisations (Boeh, Kunze and Bruch, 2014; Shore et al, 2011).
To this end, the Climate for Inclusion project will examine the impact of UNSW's EDI initiatives on academic and professional staff's views of inclusiveness in their work units over the next five years. It also aims to identify the conditions under which the EDI initiatives are most effective in improving career equality outcomes, such as fair promotions. This project is supported by Professor Eileen Baldry (Deputy Vice-Chancellor, Equity, Diversity and Inclusion) and the Workplace Diversity team and funded by the Business School.
The research team, composed of Dr Suzanne Chan-Serafin, Professor Karin Sanders, Professor Robert Wood, and Dr Nicholas Levy, is inviting participants to take part in this project. UNSW professional and academic staff (0.8 FTE and above) are invited to complete a 15-minute annual survey over the next five years.  Your responses are de-identified; the Faculty academics in the research team will not see the raw data. Any feedback to UNSW will be presented at the Faculty/Administrative Function level.  
As a token of appreciation, and in line with the social justice agenda of this project, the research team will contribute a small donation to one of two chosen charities; each participant can select which of these two charities their contribution goes towards upon completion of the survey. To sign up and participate:
Please

click this link; or

Check your UNSW email for a "Climate for Inclusion" message and follow the instructions
Your invaluable contribution will help the research team develop evidenced-based approaches to help not only UNSW but organisations worldwide to become more inclusive workplaces.
Comments