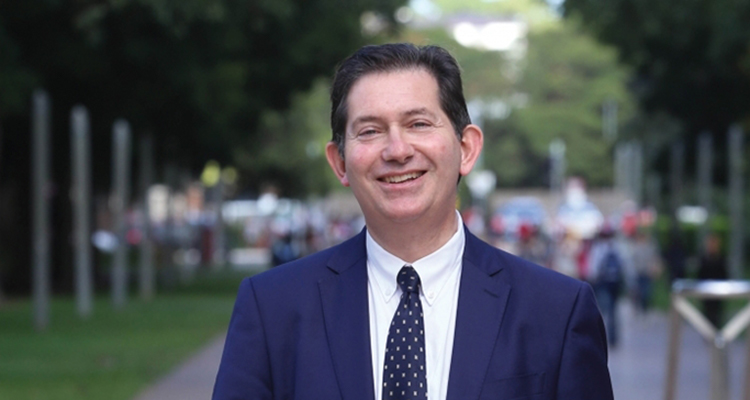 Colleagues
In my last newsletter I expressed concerns about political interference in the ARC grant peer review process. Statements by the Minister of Education during the last week have led to further concerns. Many of you will have read the news that the Federal Government has announced that $134 million of Research Block Grant funding will be reallocated to a small number of regional universities. The use of research funding for this purpose is short-sighted and counter-productive, not least because much high-quality UNSW and Go8 research is directed at issues of importance to regional areas. UNSW and the Go8 universities support efforts to make higher education more accessible to those living in rural areas and we are heavily involved in regional education through our rural medical school and in many other ways. The Go8 and Universities Australia are in agreement that while more funding for regional universities is important, delivering it at the expense of Australia's crucial research capability is self-defeating. I will work with my colleagues to advocate for a better solution. This week Minister Tehan also released terms of reference for a review of freedom of expression on university campuses. In response, Universities Australia released a statement pointing out that Australian universities are bastions of free speech, with codes and regulations in place which address this issue. It is unclear to me why a review is needed or what additional protection it would provide. In the Senate this week Senator Kim Carr described these developments as part of a 'comprehensive assault' upon universities and their role in the life of Australia.
After consulting with me, Professor Rodney Phillips our Dean of Medicine announced this week a plan for the appointment of his successor as Dean. At his request we will now start a search for the next Dean. When the appointee is in post in 2019, Rodney will take on the role of Pro Vice-Chancellor Health until late 2020, supporting the new Dean in the transition and focusing his energy on our external partnerships with the MRIs and the Randwick precinct development. During his time as Dean, Rodney has had a major impact on the Faculty and our relationships with external partners. We have established five new medical research themes, transformed our links with our Medical Research Institute partners, added The George Institute to the UNSW family, increased our NHMRC grant awards by over 50%, led the development of and achieved national accreditation for SPHERE and developed close partnerships with our Local Health District collaborators.  
You may have seen the announcement today of an expansion of the longstanding partnership between UNSW Law and Herbert Smith Freehills. Over the next five years, HSF will support our world-leading China International Business and Economic Law (CIBEL) initiative, co-directed by Associate Professor Heng Wang and Professor Deborah Healey. This partnership with HSF will assist UNSW and Australia more broadly in constructive developments and collaboration with China.
My congratulations to Ann Mossop, her team from the Centre for Ideas, and everyone involved from UNSW on co-hosting the Festival of Dangerous Ideas (FODI). This was the first year that UNSW has been a partner in organising FODI and it was a great success. A number of our staff presented at the festival, including Professor Susan Dodds, Professor Toby Walsh, and Professor Rob Brooks. I attended a session at Cockatoo Island and I was thrilled by the great location, superb organisation, excellent talks and memorable atmosphere. Many of you will have also attended or tuned in to the special episode of Q&A recorded last Monday at the Roundhouse. Another terrific example of our university engaging the broader community in challenging and inspiring thought leadership.
Another highlight of the past fortnight was a roundtable and forum at UNSW on post-secondary education, with guest of honour, UNSW alumnus and CEO of the Business Council of Australia, Jennifer Westacott. The BCA's recent paper on the higher education sector was a springboard for a lively discussion on the role of universities in educating Australia's future workforce, and more broadly how the future of Australia's higher education and research sector might look. It was an important conversation and is an example of our increasing engagement with industry to further Australia's interests in an integrated way. You can read an overview of the event here and my own reflections here.
One important area of university-business collaboration lies in encouraging entrepreneurship among our students. I was heartened to learn that UNSW has recently been ranked Australia's premier entrepreneurial university by the annual Startup Muster survey. Among the more than 1700 participants, UNSW was the most attended university among current and future startup founders.
It was a pleasure to welcome delegates to the Urban Resilience in the Asia Pacific Conference last week. The event was held here at UNSW with the support of Australian Red Cross, ARUP and the Lakshimi Mittal South Asia Institute at Harvard University. The conference brought together experts and practitioners from across the globe to discuss the opportunities and threats felt by people in rapidly urbanising areas, and was the inaugural event for UNSW's new Grand Challenge in Rapid Urbanisation led by Professor David Sanderson. Congratulations, David, on a successful start to a busy agenda.
It was an honour to be asked to deliver the keynote address at Research Australia's Health and Medical Research Awards night last Thursday. The event was a celebration of Australian research and those who support it, and I used my address to return to my theme of advocating for generosity in partnership. Among other topics, I spoke about Academic Health Science Partnerships as an optimal vehicle for not only best-evidence care, but also for high-quality translational research. I also used my speech as an opportunity to voice my support once again for an independent peer review system, for MRFF and ARC grant processes. If you are interested, you can read my remarks here.
Congratulations to Jonathan Berengut from the School of Medical Sciences for winning the Universitas 21 Three Minute Thesis competition with a 180-second explanation of his PhD thesis on nanobots. After success in the UNSW TMT competition in September, Jonathan went on to represent UNSW on the world stage and impressed the judges with his concise storytelling and humour. Congratulations also to the high-achieving students honoured at the UNSW Indigenous Awards recently. These awards are a wonderful opportunity to celebrate the academic successes of our Indigenous students, as well as their broader contributions to the life of our university. You can read about some of the award winners here.
A few reminders to finish.
Next year will see the introduction of UNSW3+. The first full teaching week for Term 1 2019 will start from 18 February, with O-Week commencing on 11 February. You can find more information about 2019 Term dates on the Current Students website. Votes can be submitted before 25 November for the upcoming President's Awards – please do vote for colleagues whose work you admire. You are also invited to register for the Art & Design Graduate Exhibition opening night on 27 November at Paddington campus. This event is a highlight of the Sydney cultural calendar and a celebration of the extraordinary creativity and skill of our Art and Design graduating students. You can register here. In support of International Day for the Elimination of Violence against Women on 25 November, UNSW is participating in the 'It's in The Bag' campaign whereby you can donate personal items to women in need. See the story in this edition for details of drop-off locations on campus. Finally, a reminder that Staff and Family Day is coming up on Wednesday 28 November and for the first time will be held on the Village Green. Hope to see many of you there.
Best wishes,
Ian
Comments