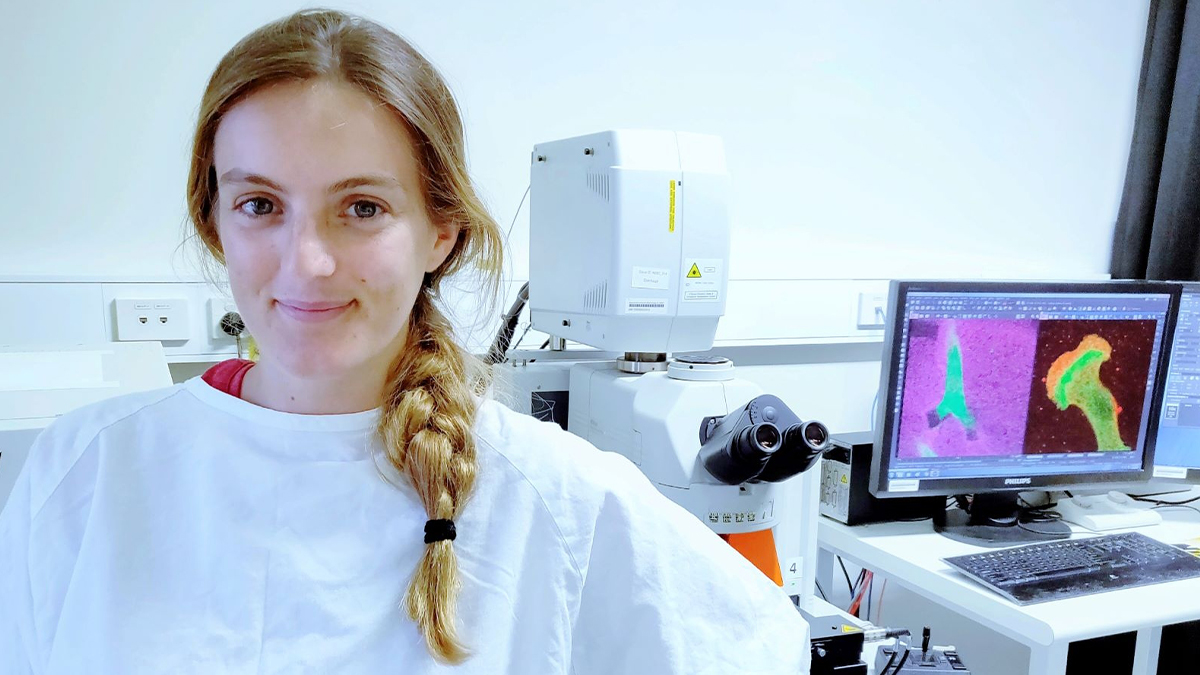 Maria Lastra Cagigas has been recognised for her research into improving cancer treatment outcomes.
2021 UNSW Scientia PhD graduate Dr Maria Lastra Cagigas (Medical Sciences) has been awarded a Schmidt Science Fellowship - a highly competitive postdoctoral placement in the United States that supports outstanding early career researchers to solve the world's most pressing problems.
Dr Lastra Cagigas's research focused on identifying molecular targets to develop new drugs for cancer treatment. Through her PhD research, she mastered highly specialised molecular biology and electron microscopy techniques, and embraced several professional development opportunities at UNSW, which she believes gave her a competitive edge.
"The support provided by UNSW has been instrumental to develop my research skills to the high standard required for the Schmidt Science fellowship," said Dr Lastra Cagigas. "I was very lucky to collaborate with some of the world's best scientists in Germany, USA and Australia, funded by the UNSW Scientia program."
"The research facilities at UNSW are outstanding, and these allowed me to work on a variety of cell, molecular biology and microscopy techniques. In addition, my advisors Professor Edna Hardeman and Professor Peter Gunning supported me to pursue explorative and complex research questions, which perfectly aligned with the Schmidt Science Fellowship requirements. Finally, the Leadership and Management training provided by the AGSM Business School was fantastic to develop practical strategies to tackle ambitious projects."
During her Schmidt Science Fellowship, Dr Lastra Cagigas' will build on her PhD research to explore how the gut microbiome changes during cancer development and how tailored microbial treatments might help improve cancer outcomes.
"In very recent years, scientists have discovered that the bacteria that live in our intestines, called the 'gut microbiome', regulate how we respond to cancer therapy. These bacteria 'talk' to our immune system and influence how the immune cells attack cancer cells. Depending what bacteria you host (among other factors), you may respond well to therapy or it may be ineffective. The strategy could have immense therapeutic potential because gut bacteria are relatively accessible to modify."
For more information on the UNSW Scientia Program, click here, or for short courses at the AGSM Business School, click here.
Comments