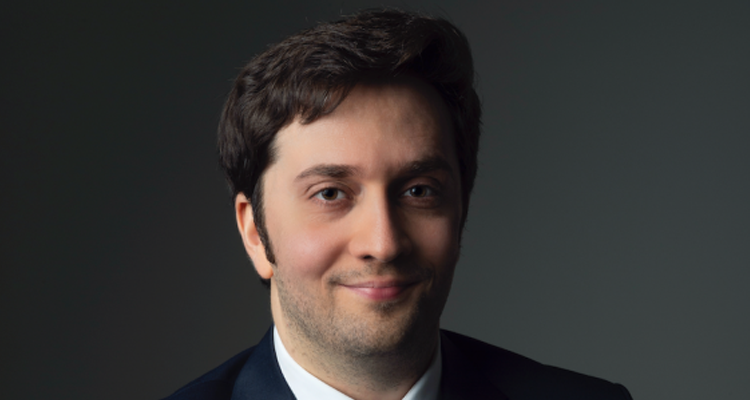 Academics, PhD candidates and alumni will travel to US research institutions and organisations under the flagship foreign exchange program.
Thirteen UNSW Sydney Fulbright Scholars, including a senior academic, postdoctoral scholars, postgraduate students and alumni, will travel to host institutions in the US in 2022. Under the program, which aims to increase bi-national research collaboration and exchange of ideas, three US scholars will visit UNSW.
Associate Professor Peyman Mostaghimi at UNSW Engineering has been awarded a Fulbright Future Scholarship (funded by the Kinghorn Foundation).
"The world is in the midst of an energy transition, and hydrogen is considered as the future clean fuel that produces no carbon emissions. This research collaboration will provide unprecedented insights into complex fluid flow in porous media and study technical aspects and feasibility of storage of hydrogen in the subsurface," Associate Professor Mostaghimi said.
"I am excited to work with the world-class experts at Kansas State University to undertake research on hydrogen storage. The outcome of this research will reduce uncertainty related to large-scale energy storage in underground geological formations."
Dr Muhammad Tariq Nazir at UNSW Engineering has received a Fulbright Postdoctoral Scholarship (Vice-Chancellor's Postdoctoral Research Fellowship, funded by RMIT University).
As a Fulbright Scholar, Dr Nazir will collaborate with experts at Power Systems Insulation Laboratory at The University of Alabama in Huntsville. He aims to develop an innovative far-reaching coating solution to protect overhead powerlines from fires.
"I am super excited to get the highly competitive Fulbright Postdoctoral Scholarship which will allow me to start multidisciplinary bilateral research collaboration. The Scholarship will also provide me an opportunity for cultural sharing and learning about diversity, equity and inclusion in the workplace," Dr Nazir said.
Dr Samira Garshasbi, a postdoctoral research fellow in the School of Built Environment at UNSW Arts, Design & Architecture, will visit the University of South Florida. She will build on her extensive experience in the development of novel urban heat mitigation technologies as well as large-scale urban heat mitigation projects in Australian cities.
Yiling Liu is a PhD candidate at UNSW, working in collaboration with the Laboratory for Advanced Biomaterials & Matrix Engineering (LAB&ME) and the Centre of Macromolecular Design.
As a Fulbright Scholar, Ms Liu will extend her research at the Cancer Biology and Translational Research Laboratory at Mayo Clinic's campus in Florida. She aims to develop a microtumour array with patient derived cells for high-throughput evaluation of novel cancer therapies including nanomedicines, biomedicines and combinational drug therapies.
Constantine Tsounis is completing his PhD as a Scientia scholar at the School of Chemical Engineering. As a Fulbright Scholar, Mr Tsounis will be researching a new class of materials known as 'MXenes', at their birthplace, the A.J. Drexel Nanomaterials Institute. MXenes have the potential to revolutionise our energy systems due to their unique chemical properties, which allow them to act as highly efficient catalysts that can produce sustainable hydrogen fuel, accelerating our net-zero emissions ambitions.
"Australia is undergoing a clean energy revolution. This opportunity provided by the Fulbright Program reaffirms and energises our commitment in developing global solutions that have the largest reach and impact. I am privileged to play a role in the reformation of clean energy, and owe this award to my UNSW supporters, colleagues, and family."
UNSW alumni receiving Fulbrights
William Bruffey BA LLB 2017
As the Fulbright Sir John Carrick NSW Scholar, Mr Bruffey will build on his prosecution and defence experience to undertake a Master of Laws, specialising in criminal justice.
Sarah Davis BA BSc (Adv) 2017, BSc (Adv) 2015
Ms Davis has received the Fulbright Northern Territory Scholarship, funded by Charles Darwin University, NT Government and Blackboard Inc. to visit Harvard University. She will explore public and private sector mechanisms to accelerate the capture and translation of scientific and technological advances from the laboratory to Australian society.
Dr Ali Entezari MEngSc 2012
Dr Entezari will undertake research at the Brigham and Women's Hospital, Harvard Medical School, where he will use state-of-the-art bioprinting technologies to develop scaffolds for the reconstruction of damaged tissues.
Adam Hines BMedSc 2015, BSc (Hons) 2017
Mr Hines's Fulbright Scholarship will take him to the University of Pennsylvania to work with Professor Roderic Eckenhoff and his team of experts in general anaesthesia to unravel how these drugs affect neurons at the molecular scale.
Jane Millward BE (Hons) 2021 UNSW Canberra
As a Fulbright Scholar, Ms Millward will pursue a PhD in electrical engineering specialising in signal processing and stochastic control research.
Captain Kent O'Sullivan BIT 2013, BIT (Hons) 2015
Captain Kent's focus is gaining a deep understanding of artificial intelligence (AI) technologies so he can be an effective, ethical, technical leader within the Australian Defence Force.
Dr Behnam Sadeghi PhD (Geology) 2020
Dr Sadeghi will be hosted by Carnegie Institution for Science, Earth and Planets Laboratory (EPL), Washington, DC, which collaborates closely with NASA. The project's outcomes could potentially be applied to the exploration of mineral deposits and resources on other planets (e.g. Mars) in the future.
Yasmin Zaman BSc BE (Hons) 2021
Ms Zaman will research wearable neurotechnology to inform and improve the wellbeing of humans in space. She ultimately aspires to become an astronaut, deploy her work in space and travel to Mars.
US Fulbright Scholars coming to UNSW
Associate Professor Tess Neal is a founding faculty member of Arizona State University's (ASU) Law and Behavioral Science Initiative, and inaugural director of ASU's Future of Forensic Science Initiative. Her work focuses on understanding and improving human judgment processes – especially among trained experts, and her more applied work focuses on improving forensic experts' judgments in particular. Her Fulbright project will advance both basic and applied science in these areas.
Professor Iqbal Husain is the ABB Distinguished Professor in the department of Electrical & Computer Engineering and the Director of the FREEDM Engineering Research Center at North Carolina State University, Raleigh. Professor Husain received the Fulbright Scholar award for research on renewable energy integration into the power system and electrification of mining equipment.
As a Fulbright Scholar, postgraduate student Eli Scott Bieri from Northern Michigan University will study amphibian responses to Australian bushfires in the context of deadly amphibian disease.
Find out more about the next round of Fulbright Scholarships to research or study in the US in 2023/24.
Comments