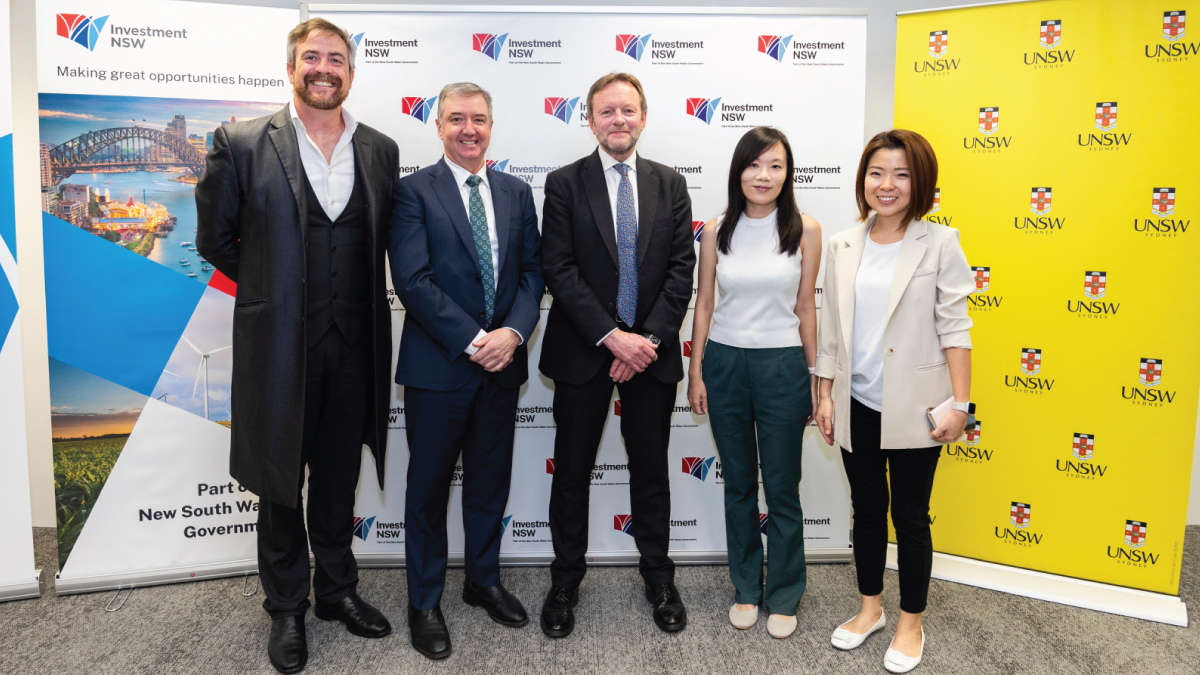 Dear colleagues
It has been a busy week since I returned from overseas, which this newsletter reflects in an abundance of news including updates on the Enterprise Bargaining Agreements, Australian Universities Accord and some new appointments. In early July, I was fortunate to visit students at TEDI-London and see in person how we are providing our students with hands-on learning and critical thinking skills that can be applied to solve real-world problems, which is what an education at UNSW is all about.
The project-based learning for this year's TEDI-London Summer School focused on accessible transport in urban centres. It was fantastic to see 35 of our students from first to third year, alongside students from Arizona State University, King's College London and TEDI itself, working together to investigate innovative transport solutions in and around Canada Water, where TEDI-London is located. I was blown away by their creativity and novel approaches to their initial project design ideas but they also had a sophisticated eye towards the practical implementation.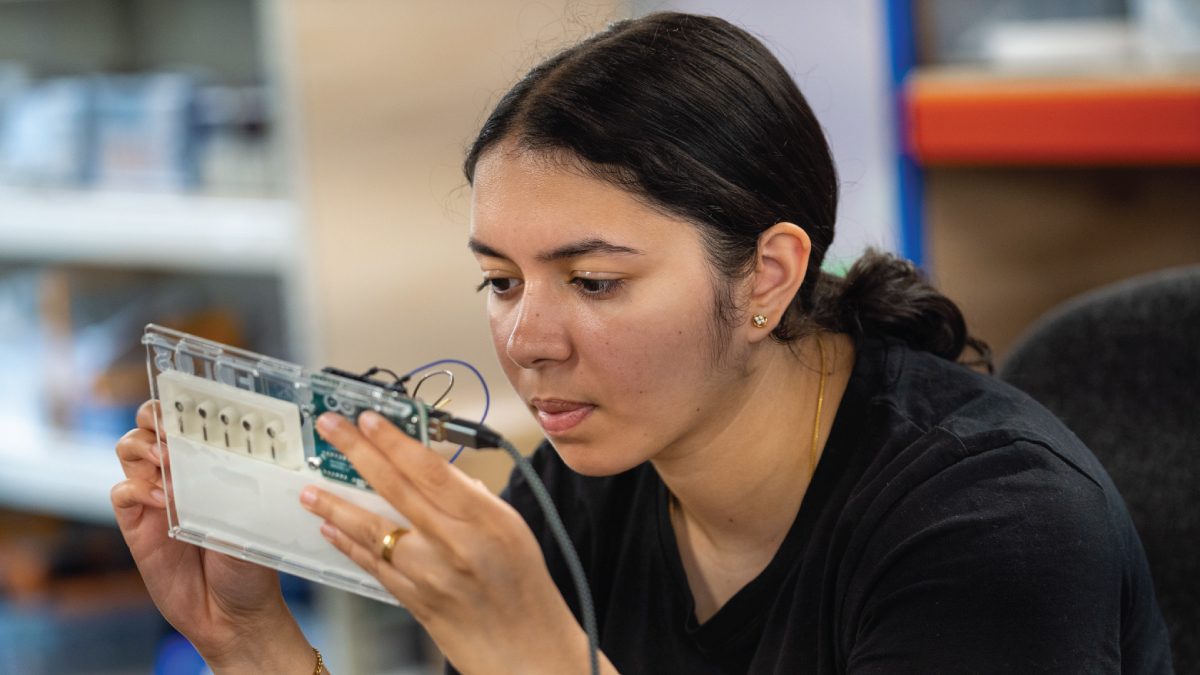 A launchpad for UNSW startups
On my way back to Australia, I joined colleagues in Singapore to launch an exciting new opportunity for UNSW students. In partnership with Investment NSW, an entry point has been established for UNSW affiliated startups to explore expansion into Singapore and surrounding ASEAN markets (pictured top). The UNSW Founders Singapore Launch Pad, led by UNSW Founders and supported by UNSW Business School and UNSW Singapore Alumni Network, builds on our University's entrepreneurial culture and will help our people bring their ideas to fruition. In Singapore, I also had the pleasure of attending an alumni event and hearing from some of our graduates about their work and successes. A very fruitful stopover!
Deputy Vice-Chancellor Indigenous appointed
I am pleased to share that Professor Leanne Holt has been appointed to the position of UNSW's inaugural Deputy Vice-Chancellor Indigenous. Prof. Holt is a proud Worimi and Biripi woman, who has extensive leadership experience in higher education and is passionate about Indigenous education and social justice. She joins us from Macquarie University where she has been Pro Vice-Chancellor Indigenous Strategy since 2018. Prior to her PVC role, Prof. Holt was Director Indigenous Engagement, Employment and Collaboration at the Wollotuka Institute at the University of Newcastle. Her leadership at Wollotuka contributed to University of Newcastle being recognised as a national leader in Indigenous higher education, the first university to enrol more than 1000 Indigenous students, as well as the first to receive international cultural accreditation through the World Indigenous Nations Higher Education Consortium. I'm sure you will join me in welcoming Leanne, who will commence at UNSW in early October.
Pro Vice-Chancellor (Research) appointed
It is my pleasure to share with you another senior appointment, that of Professor Dane McCamey as Pro Vice-Chancellor (Research). Prof. McCamey has a strong background in academic leadership, through a diverse range of roles, including as Deputy Dean Research & Enterprise and Associate Dean International & Engagement at UNSW Science, and most recently as the interim Pro Vice-Chancellor (Research) since October 2022. He is an experimental condensed matter physicist and Chief Investigator in the ARC Centre of Excellence for Exciton Science. Dane's impressive research track record has seen him secure over $40 million in research funding across his career and last year he received the Sir Paul Callaghan Medal from The Australian and New Zealand Society for Magnetic Resonance. Congratulations Dane!
Director Nura Gili appointed
Welcome Scott Parlett, who joined UNSW last week as director of Nura Gili Centre for Indigenous Programs. Scott brings with him a wealth of experience, having previously been engaged in various roles within Nura Gili for more than 10 years. Most recently, he was the School Manager of Design at Queensland University of Technology (QUT), where he also lectured in Indigenous Strategies and Design.
Enterprise Bargaining update
As you may have read in the email sent to all staff last week, UNSW has reached in-principle agreement on both the Academic and Professional Enterprise Agreements with the National Tertiary Education Union, the Community and Public Sector Union and the Australian Manufacturers' Workers Union. I would like to thank everyone involved for their commitment to achieving the best outcome for our staff.
As highlighted in an email to staff on 23 June, the Enterprise Agreements include a competitive salary increase of 6 per cent on approval, 3.5 per cent in 2024, 3.5 per cent in 2025, and 4 per cent in 2026, and other enhancements to entitlements.
UNSW is now working with the unions to review and finalise the draft documents and, when this work is complete, we will present the final Academic and Professional Staff Enterprise Agreements to all academic and professional staff for a vote. We will provide further updates in the coming weeks.
Australian Universities Accord Interim Report released
Last Wednesday, Education Minister Jason Clare released the Australian Universities Accord Interim Report. Education and Research transforms people's lives and whole societies, and the report is clearly aspiring to create a vision to support this into the future. The recognition of increasing success by equity cohorts, as well as participation by Indigenous students is particularly welcomed and will not only assist to support students, enabling success and providing opportunity, but increase the depth and breadth of skills critical for Australia to increase national prosperity.
The focus on universal and lifetime support for skills development for all across universities and VET is a seminal shift in thinking. It will prevent a divide in society, building an equitable and aligned upskilling system.
The accord was a substantial document with over 70 ideas as well as five immediate recommendations. The next stage of discussion in the Accord process is even more important, as there needs to be a focused list of priorities which will catalyze the system reform required into the future. Articulating concrete approaches towards a sustainable research model that continues to drive world-leading excellence while simultaneously ensuring Australia is able to translate and commercialise research to compete globally will be vital in the next stage. Our Government Relations team is working on a UNSW response to the interim report.
In other good news…
Finally, we all celebrated a few weeks ago our recent success in the QS World University Rankings, where we jumped 26 places and are now ranked equal 19th globally. As I have said many times, the incredible success of UNSW is entirely due to all our incredible people and the strength of our community. As a small token of appreciation for your ongoing dedication, commitment and success we will be hosting a special lunch for staff on Tuesday 1 and Wednesday 2 August (please register here) during the Week of Winter Warmers. I understand that these results don't happen overnight but are the culmination of many years' hard work and an unremitting focus on excellence by our remarkable colleagues. I hope you can join me and members of the University Leadership Team on one of the days for a thank-you lunch, and – a hot tip! – I am told there will even be cinnamon donuts (a personal favourite)!
Best regards
Attila
Professor Attila Brungs
Vice-Chancellor and President
Comments