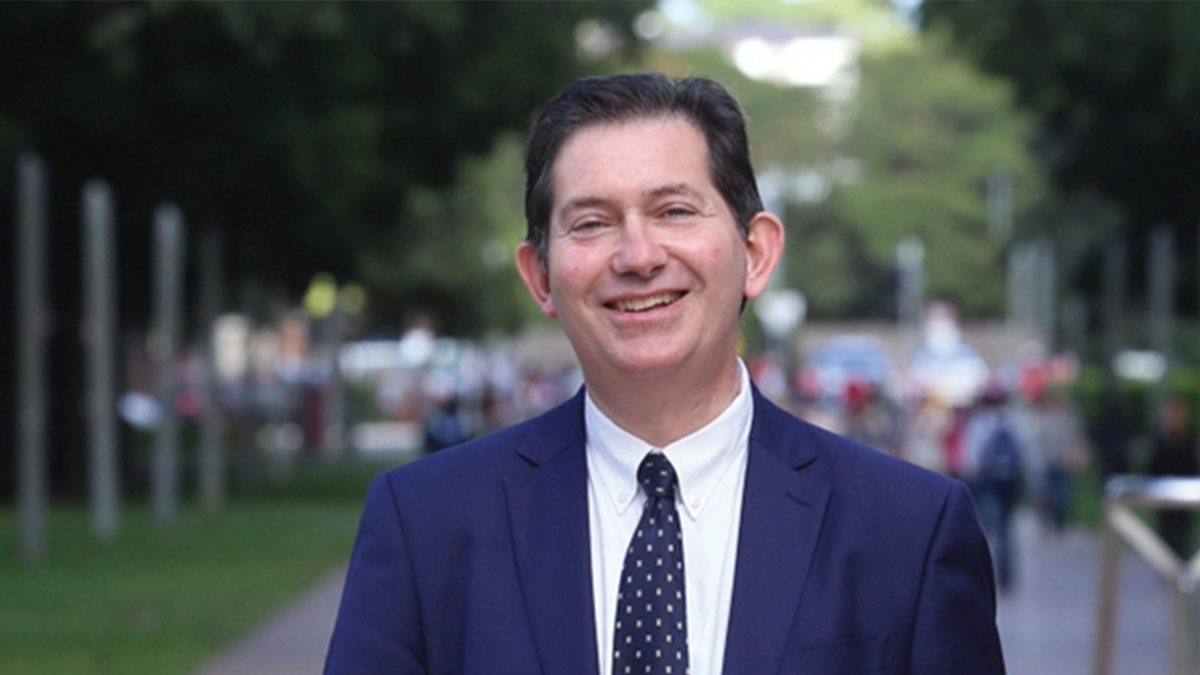 Dear colleagues
After the challenges of last year, it has been a joy to see our campus come alive again with students and staff during Term 1. With the year now well underway, I am pleased to be able to update you on the status of our finances, and to summarise stories about our community making a difference in local communities and around the world, which I hope you find inspiring.
Financial Update
It is well known that the financial impact of the pandemic was significant on all organisations in Australia and universities were no exception. As a result of the extraordinary efforts of our students and staff during the last 12 months UNSW emerged safely from 2020 and is in sound financial shape for 2021.
I am enormously grateful for your collective diligence, expertise and resolve, which has enabled UNSW to achieve a stable and reassuring position as we start to emerge from the pandemic. Thank you. There are three lenses to view our financial status: the impact in 2020; the outlook for 2021; and the prospects for 2022 and beyond.
The arrival of the pandemic in 2020 coincided with a year in which UNSW had planned a deficit of $32M as part of the profile of our investment plan in the 2025 Strategy. We had long standing plans prepared to address a fall in student enrolments for whatever reason and these were quickly actioned. As a result, despite the COVID-19 pandemic, we delivered close to our financial plan, with a slightly smaller deficit than planned, of $19M. This was achieved through the careful, considered work of all of you, enabling us to act quickly in 2020 to balance the decrease in our income of $196M with proportionate reductions, primarily in non-people expenditure.
For 2021 the financial picture is also stable. At the start of the pandemic, we realised that the reduction in student enrolments would continue through 2021 and that as the campus gradually reopened, we would not be able to achieve the same levels of non-people savings as in 2020. For that reason, we took the difficult but essential step of reducing staff numbers at the end of last year, to ensure that through a combination of ongoing non-people savings and reduced staff costs we can again match the reduction in income with reduced expenditure. The need to reduce our staff numbers is a painful reminder of the impact of COVID-19 on peoples' lives and livelihoods. The compassion and respect that the UNSW community displayed through this very difficult period will live long in my memory.
These proactive measures combined with the $101M research funding UNSW received for 2021 as our part of the $1B of emergency research funding provided by the federal government, were critical to achieving financial stability this year. They have placed UNSW in a sound position to continue to focus on our objectives and ambitions in research, education, knowledge exchange, social impact, and equity, diversity and inclusion. It is also reassuring that the vast majority of existing international students who are as yet unable to return to Australia are continuing to study with us online. We can be confident of financial stability during the remainder of this year.
For 2022 and further ahead, we have to live with a higher degree of uncertainty about the financial outlook. I remain involved in discussions with government, highlighting the need to provide additional research support beyond 2021 so that UNSW and other Australian universities can contribute effectively to the recovery from the pandemic. The outcome of those discussions is uncertain. New student enrolments for 2021 are, not surprisingly, slightly less than in 2019 and this is a concern as it will have a flow-through financial impact for several years. We are working closely with state and federal government, the NSW police and NSW Health on plans to bring back international students as soon as is feasible. If international travel is possible in 2022, my expectation is that students from overseas will enrol at UNSW in large numbers given the strength of our educational offering. However, there are other variables for 2022 that remain unpredictable including geopolitical developments in our region, decisions on the opening of Australia's international borders, the speed of rollout of the vaccine both here and overseas, and the global trajectory of COVID-19, including the emergence of new variants. These are uncertainties that we will monitor, prepare for and respond to as the situation becomes clearer.  
So, in summary, we moved fast to balance our income and expenditure in 2020 and 2021 and that has enabled us to maintain the trajectory of Strategy 2025 despite the pandemic. But like all other universities we face uncertainty as we look beyond the end of this year.
Farewell to Freya Campbell
Next week we sadly say goodbye to our Acting Chief Communications Officer, Freya Campbell, who is leaving UNSW to join the NSW Department of Education as Director, News and Events. This will see Freya once again work alongside her former UNSW colleague, Darren Goodsir.
Many of you will have come in contact with Freya over her three and a half years at UNSW and benefitted from her vast communications knowledge and willingness to assist in promoting the wonderful work done at our University. For some of you, Freya was also your first point of contact for crisis communications and media inquiries and you would have appreciated, as I did, the professionalism and compassion with which she approached some extraordinarily difficult issues.
Among her many achievements, Freya created important relationships across our community; was instrumental in professionalising external and internal communications, including through Inside UNSW; and led major projects such as our global Scientia recruitment marketing campaign and the development of our new look website, which is being rolled out currently.
My personal thanks to Freya for her incredible commitment to her role and to what UNSW stands for. I have come to rely on her advice, which is always considered, astute and compassionate. On behalf of the UNSW community, I wish Freya well in her new and exciting job. She will be missed. 
Randwick Health & Innovation Precinct a powerful partnership 
I can tell you from experience that the 360-degree view from the highest point of the Integrated Acute Services Building at the Randwick Health & Innovation Precinct (RHIP) is breathtaking. But it is the precinct's vision – to be a transformative and collaborative place of excellence, solving global challenges to enhance and nurture lifelong health – that is the real marvel of the RHIP. I have seen first-hand, in Australia and elsewhere, the power of collaboration to improve health services for the community and outcomes for patients, and it is incredibly exciting that the UNSW and hospital campuses are coming together with shared purpose.
I encourage you to read this piece featuring UNSW Health Precincts' Strategic Lead, Dr Zoe Terpening, and NSW Health Infrastructure's Senior Project Director, Nick Brooker, to discover just how transformative the RHIP will be. As Zoe says, "For the very first time, we'll be able to share critical research infrastructure and have academics, clinicians and industry partners from diverse faculties working in partnership to solve the greatest health challenges."
For UNSW this provides a unique opportunity to link all of our faculties in to the opportunities and challenges the new precinct will provide. RHIP is a remarkable undertaking with boundless potential. You can follow the precinct's progress at www.precincts.unsw.edu.au. 
Kirby Institute co-lead in major cervical cancer elimination program
In a tremendous step forward for women's health, researchers at the Kirby Institute will co-lead the Eliminate Cervical Cancer in the Western Pacific program, which has received an $8.1M grant from the Minderoo Foundation. The program co-leaders are the Cancer Council NSW, the Kirby Institute, VCS Foundation and Family Planning NSW, on behalf of the NHMRC Centre of Research Excellence in Cervical Cancer Control (C4). The partners will work closely with in-country partners to advance the WHO's strategy to eliminate cervical cancer as a public health problem, globally, by the end of the century.
For an idea of just how significant a health problem cervical cancer is in the Western Pacific, an estimated 1200 women die from cervical cancer in Papua New Guinea alone, every year. That rate is among the highest in the world and is unconscionable given the ease of, and success associated with, early detection, and the Gardasil vaccine we have at our disposal.
I wish Professor Andrew Vallely and his colleagues well as he leads the Kirby Institute's engagement in this vital initiative.
Ovaries. Talk about them.
Another important women's health partnership to which I would like to draw your attention is the Ovaries. Talk about them. campaign, helmed by Australian fashion label Camilla and Marc in partnership with UNSW and Associate Professor Caroline Ford.
Camilla Freeman-Topper and Marc Freeman's mother died from ovarian cancer when they were children, and they now use their brand to raise awareness and to support critical research. Funds from the campaign will support the Gynaecological Cancer Research Group, UNSW Medicine – specifically, the validation of an early detection test for ovarian cancer.
My research career has been dedicated to trying to improve the survival rate of women with ovarian cancer, which is horribly and stubbornly poor. I commend Caroline and her team for their tireless work.
New Registrar and Director of Student Services - Jonathon Strauss
Please join me in welcoming Jonathon Strauss to UNSW as Registrar and Director of Student Services. In this new position, which brings together Student Systems and Services and Student Client Services, Jonathon will help build our culture of service and support for students as we strive to provide them a world-class experience. Jonathon is known to many from his previous roles at UNSW, including as leader of the Network Schools initiative and manager of Future Students. I understand his bowties are also legendary. It is terrific to welcome Jonathon back at UNSW.
Megan Maurice receives Positive Media Award
Congratulations to Megan Maurice, UNSW Sport and Student Life content author and co-ordinator, who, as a journalist and Guardian Australia columnist, has received the 2021 Pride in Sport 'Positive Media Award' for her article 'Tackling homophobic attitudes: the straight men who play for gay rugby clubs'. The Pride in Sport Awards recognise outstanding efforts to make Australian sport more inclusive for people with diverse sexualities and genders. At UNSW, Megan's work often involves promoting access to learning and self-development opportunities for all: she was a lead author of the UNSW Women in Sport and Active Recreation Strategy, a unique initiative in Australian universities that encourages greater gender inclusion in sport and active recreation.
A tribute to Scientia Professor Katharina Gaus
In March I wrote to you about the sad passing of Scientia Professor Katharina Gaus. I was honoured to share my reflections on Kat's legacy of scientific discovery, collaboration and mentoring for inclusion in the moving tribute published in Nature Immunology this month. As you will read in this radiant piece by Kat's husband, Scientia Professor Justin Gooding, and Professor Jamie Rossjohn (Monash University), the scientific community and UNSW are much richer for Kat's life and work.
THE Impact Rankings rank global performance towards SDGs
The 2021 THE Impact Rankings, which measure the progress of global universities against the United Nations' Sustainable Development Goals (SDGs), were released last week. UNSW ranked eighth in the world for our work towards SDG8, Ensuring availability and sustainable management of clean water and sanitation. We were ranked in the top 100 for seven SDGs, an increase from four last year, and we were ranked 96 in the world overall, out of 1240 institutions from 98 countries.
I am immensely proud of everyone at UNSW who, through an ongoing commitment to innovative research and the transformative power of education, is applying our University's expertise to tackle real-world problems and improve the lives of people in communities around the world. As we strive to fulfil our UNSW 2025 strategic priority of Social Impact, it is heartening that our efforts to align with and advance the Sustainable Development Goals are proving effective.
UNSW is in excellent company among 17 Australian universities in the overall top 100 – a result that shows the dedication of our nation's world-class research and education institutions to finding solutions for the great challenges faced by communities here at home and across the globe. I extend warm congratulations to the University of Sydney, which was ranked second in the world – a brilliant result.
I was also delighted for the University of Manchester, which topped the rankings – and yes, full disclosure, I am a former VP and Dean at that fine institution! I can take no credit, but theirs is an incredibly fitting achievement for a university that was founded in the birthplace of, and with the proceeds of the industrial revolution. It is noteworthy that a university with an industrial pedigree has become the global leader in striving towards sustainable development. This is an inspiration for every university and indeed every nation as we wrestle with how to best to care for our planet.
Please continue to refer to our Safe Return to Campus Guidance and check the NSW government website for the latest COVID-19 updates and alerts.
Best wishes
Ian
Comments