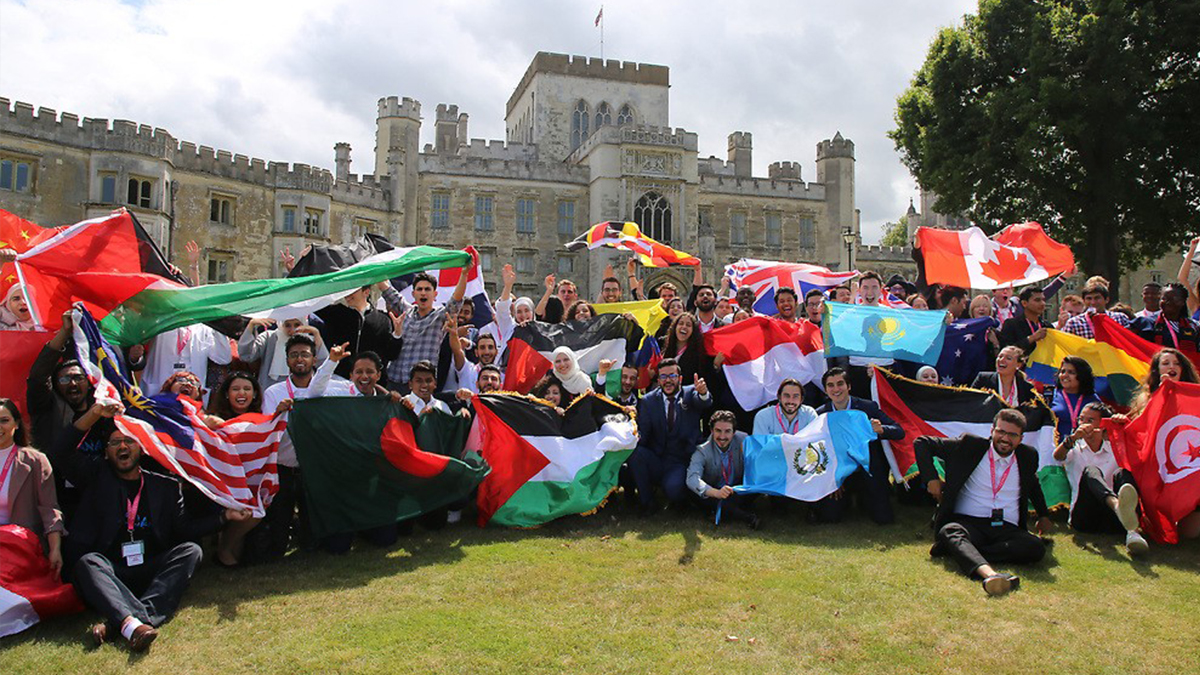 Startup EcoFoodly is a contender for the 2021 Hult Prize Challenge.
The Hult Prize Foundation has announced that EcoFoodly, a startup impact enterprise founded by UNSW Sydney students Jeffrey Lu, Anthony Sunjaya and Camille Laurie, has been shortlisted for the 2021 Hult Prize US$1 million Challenge regional final round. In partnership with the United Nations Office of Partnerships, the Hult Prize Foundation organises the world's largest startup program aimed at social impact. In addition, it offers a prize of US$1 million, awarded by former US president Bill Clinton at the United Nations headquarters, on an annual basis. EcoFoodly has outperformed a record number of 350,000 program participants who began the journey last spring.
"It's an amazing experience being selected for the next round and we truly believe our idea can and will change the world," said EcoFoodly's co-founder Jeffrey Lu.
The team is now preparing for the next stage, where they will travel to the Hult Impact Summit in Melbourne. Here they pitch for a coveted spot in the Hult Prize Global Accelerator – a best-in-class program, regularly ranking as the world's number one accelerator for social impact.
This year's 2021 Hult Prize Challenge asks entrepreneurs to rethink food: by building the foundations of a venture that will create jobs, stimulate economies, reimagine supply chains and improve the overall outcome for 10 million people by 2030. EcoFoodly does that by creating a platform that connects people with supermarkets and grocers that have 'reduced' priced or surplus goods. This allows retailers to reduce their food waste and environmental impact, increase their revenue, and give consumers access to cheaper, healthier food. You can follow their journey by visiting their website here.
"By utilising our hand-held devices to facilitate the transfer of information, we can make the supply chain from supermarkets to consumers shorter, more efficient and help achieve some of the UN's SDGs on good health and wellbeing, and reducing poverty," said EcoFoodly co-founder, Dr. Anthony Sunjaya.
Hult Prize Impact Summits have a history of being life changing experiences for attendees. They bring together people with a vision to change the world through business. Events are open to college and university students, industry professionals, academic leaders, and non-profit, government executives. Planned programming includes professional networking mixers, social events, inspirational keynote speeches, workshops, and the headline activity of the summit – the regional final demo day of the million-dollar Hult Prize Challenge.
More than 200 short-listed entrepreneurs will be pitching startups that solve this year's UN issued food challenge. At stake for one lucky team is the invitation to attend the award winning Hult Prize Accelerator program, getting them one step closer to winning US$1 million in startup capital.                
To learn more about the Hult Prize Foundation and how get involved, visit their website here.
Comments