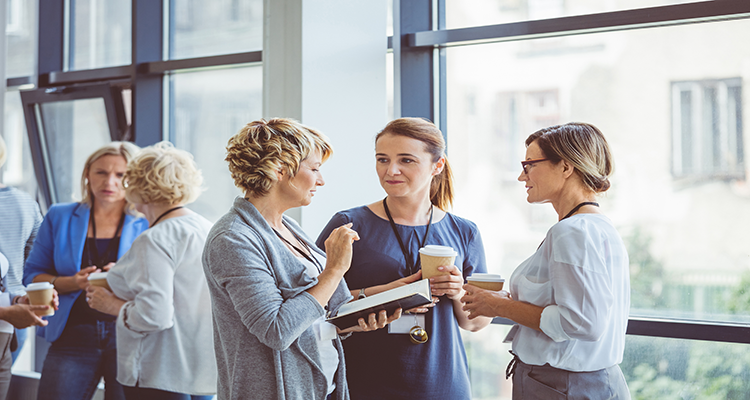 Applications are now open for the highly-regarded Women in Leadership program for academic and professional staff.  
UNSW proudly supports and coaches women to achieve leadership positions at the University. More than 300 staff have completed our prestigious Women in Leadership Program, Academic and Professional (APWIL) over the past decade and applications are now open for the program in 2020.  
APWIL is designed for talented women from academic and professional roles who are seeking to build their leadership capability and step into future senior leadership roles at UNSW. The program aims to empower women to strive for career progression, by becoming more confident to put their hand up to lead or activate leadership in their existing role.   
This program is designed ideally for those in Level 7 - 8 professional or Level B/C academic roles. If you are interested in the program and are considering applying in 2020, you can view the recording of the recent info session here. All interested applicants should first have a conversation with their direct leader and explore the career and development options most suited to their aspirations and aligned with their myCareer plan.   
"The program is an exciting opportunity to support our high potential women to step into critical leadership roles at UNSW," explains Marina Dawson, the 2020 APWIL lead. "This year we look forward to welcoming a new cohort of academic and professional women to learn more about themselves as leaders, leading others and what it means to lead at UNSW."      
Program themes will be underpinned by individual and group development needs and our Values in Action, which reflect the type of culture we expect our leaders to create and aspire to. The program will also create valuable networking opportunities and connections with senior leaders.  
Successful applicants will be announced between 19 -– 28 March, with the 2020 program commencing on 28 April.   
"APWIL has been extremely valuable to me," said Alli Chensee, a participant from the 2019 APWIL program. "I will be reflecting on the lessons learnt and experiences to refine my leadership skills for a long time to come."  
For more information on the program click here, or contact the program lead, Marina Dawson. You can submit your application here. Remember to explore your career and development options on our Learning Portal, and seek support from your manager and HR Business Partnering team prior to applying.  
Comments