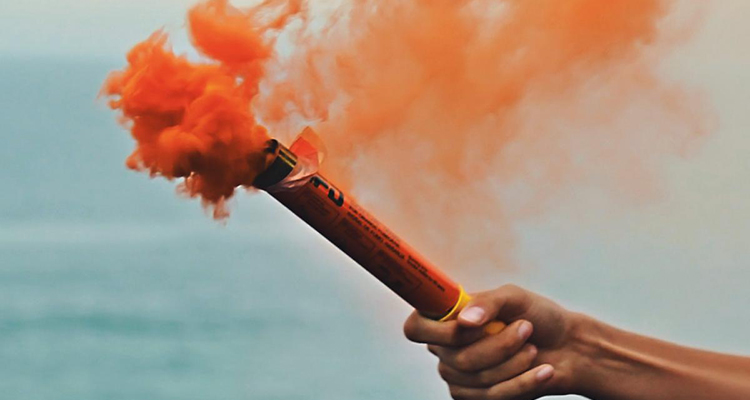 It's time to confront the here and now with the Festival of Dangerous Ideas.
The 2020 Festival of Dangerous Ideas (FODI) program for 3–5 April is now live and this year UNSW Sydney is the Festival's principal partner. Presented by The Ethics Centre, the Festival will address the 'here and now' with its 2020 theme: Dangerous Realities. Speakers include whistle-blower Edward Snowden, wrongfully convicted Lindy Chamberlain-Creighton, 'bad feminist' Roxane Gay and controversial enviro-journalist David Wallace-Wells talking about 'The Uninhabitable Earth'.
Some of the most controversial topics are being addressed by UNSW thinkers. Megan Davis' talk is titled 'You Can't Handle the Truth' and Pasi Sahlberg will present on 'Manufacturing Inequality'. Jane McAdam joins panellists, including philosopher Peter Singer, to discuss 'The World we Choose' and Joel Pearson will tackle 'The Consciousness Lie'. Meanwhile, the UNSW Grand Challenges program is bringing together UNSW academics Katharine Kemp, James Halstead, Emma A Jane, Lucas Lixinski and Michael Richardson will bring 'Dangerous Futures' to life.
UNSW will also co-present the opening night event, The Tyranny of Merit, with political philosopher Michael Sandel.
"We know that FODI audiences want a different take on important questions," said Ann Mossop, Director of UNSW Centre for Ideas, FODI Principal Partner and Co-curator. "When we bring speakers together to talk about dangerous ideas, credibility and a critical edge matter. The Festival is a chance for people to experience courageous critical thinking and go beyond the hype." 
The Festival will be held at Sydney Town Hall – a nod to the traditional meeting and rallying place for communities, while creating a truly modern and unique Town Hall meeting.
Dangerous Futures is part of the UNSW Grand Challenge program; for more information, including the full program, head to www.festivalofdangerousideas.com
Comments