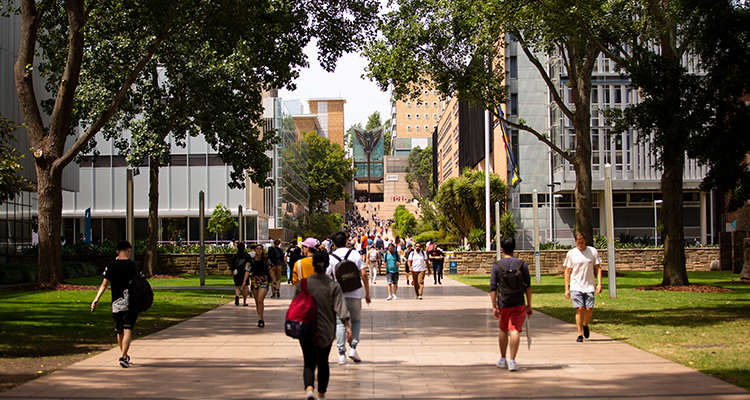 UNSW continues to closely monitor the coronavirus (COVID-19) situation and is responding as effectively and compassionately as we can.
Yesterday the Prime Minister announced that the Federal Government will maintain the travel ban and entry restrictions from mainland China, aimed at reducing the spread of COVID-19, for a further week to Saturday 22 February. The ban prevents anyone other than Australian citizens or permanent residents and their immediate families from travelling to Australia from mainland China.
The ban is being reviewed on a weekly basis.
Anyone who is able to return to Australia is still expected to isolate themselves for 14 days from the time they leave mainland China.
This is a challenging time for the University and your ongoing support is enormously appreciated. Our need to work together is vital.
With Term 1 2020 starting on Monday 17 February, UNSW continues to operate as normal. We assure all students and staff that we are doing all we can to ensure your safety and well-being. This includes regular interaction with government and public health officials at the highest levels.
By Monday, 14 days will have passed since the travel restrictions were introduced by the Australian government.  This means that no foreign national who has travelled or transited through mainland China in the known incubation period (14 days) for COVID-19 has been permitted to enter Australia.  
Anyone who was exempt from this restriction, which included Australian citizens, permanent residents and their immediate family, will have undergone screening at the airport and the required 14-day self-isolation period before being permitted to return to their usual activities.
Health and travel advice is being reviewed on an ongoing basis by health and government authorities to ensure that no further measures need to be taken to protect the community and reduce the risk to the community.
Repeating our earlier advice, we recommend that if you are feeling unwell, you should contact your GP, a health professional or your nearest hospital emergency department. We suggest you call ahead, explaining your symptoms and travel history, rather than attending in person. NSW Health also has a free helpline. Please call Health Direct on +61 1800 022 222.
If you are concerned about the health of a colleague, student, relative or friend, we suggest the following approach:
Encourage the individual to seek immediate medical attention.

Symptoms of COVID-19 can include fever, cough, shortness of breath and breathing difficulties.

Those considered at high risk may have travelled from China recently or been in contact with a confirmed case of COVID-19.

Medical attention can be sought via:

The UNSW Health Service on +61 2 9385 5425 from Monday-Friday between 8.15am and 5.15pm.

If out of hours, contact the Local Public Health Unit on +61 1300 066 055.

Overseas students can call the Medibank OSHC Health and Support Line on +61 1800 887 283. Medibank has provided updated information to all nursing staff who take calls.

NSW Health has a free helpline, Health Direct, at +61 1800 022 222. Registered nurses are available 24 hours a day, 7 days a week to provide advice when you're not sure what to do – whether you should see a local GP, manage the condition in isolation, or go to an emergency department. (*Calls are free from a landline; charges may apply from a mobile phone.)

Assure the individual that NSW Health has arranged for medical fees to be waived and costs covered related to the coronavirus assessment and treatment in people who do not have Medicare or overseas/travel insurance.

Reassure the individual that information that is medical in nature is treated confidentially by medical practitioners. There should be no fear in seeking help for any health condition in Australia.

If the individual declines to seek medical attention and you are concerned for your own health and the health of those around you, please contact the NSW Public Health Unit on +61 1300 066 055 and they will be able to advise you further.
Comments