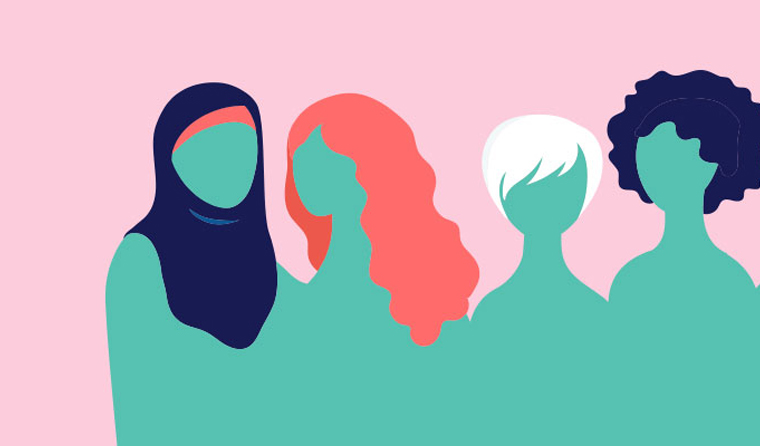 Following International Women's Day, two UNSW experts look at strategies to support women and provide them with leadership opportunities.
Australia's progress toward gender equality – even before the pandemic – has been uneven. While Australia has made some progress on gender equality (for example, the national gender pay gap reached its lowest point in November last year at 13.4 per cent, after peaking at 18.5 per cent in 2014), the under-representation of women at leadership and management levels, in crucial decision-making roles across almost all industries in the workforce, continues to be a significant challenge.
According to an analysis of 2019-2020 data by the Workplace Gender Equality Agency, women make up half of the private sector workforce but account for only:
32.5 per cent of key management positions
28.1 per cent of directors
18.3 per cent of CEOs
14.6 per cent of board chairs.
Research has shown that unconscious bias plays a significant role in hiring and promotion decisions, contributing to a lower number of women in key positions. But research has also shown women in leadership roles make a difference. For example, having a female CEO means businesses are much more likely to outperform the industry average. A six-year study of Australian companies' gender reporting conducted by the Workplace Gender Equality Agency found companies that appointed a female CEO increased their market value by 5 per cent – which equates to nearly $80 million for an average ASX200 company.
Research has also shown that women score higher than men in most leadership skills. Yet many women in business still face additional social and cultural barriers when it comes to leadership. So what can business leaders and managers do to encourage and support women in influencing change and shaping the future?
1. Building pathways to opportunity
To celebrate International Women's Day, the UNSW Business School Equity, Diversity & Inclusion Committee hosted an online panel discussion #WomenLead featuring Professor Mary-Anne Williams, Michael Crouch Chair for Innovation, and Manal Al-Sharif, Cyber Information Security Officer (interim), moderated by Professor Nick Wailes, Director, AGSM and Deputy Dean of the Business School.
Ms Al-Sharif said she is constantly annoyed by this question. Her answer is always the same: "Women are ready – we don't need to fix the woman; we really need to look at the environment and fix the environment and make it ready to have women there".
Professor Williams explained why it's essential to build an environment that supports and engages women. "We've got to pave the path for women... leadership doesn't come to you, you go to leadership, and there are steps you've got to take. You have to be persistent. And if it's not a level playing field... that just makes it extremely difficult," she said.
"And I think we need to be conscious about how we're building these pathways, and how we're boosting that potential leadership... Leaders make huge contributions, and I think that it's [about] identifying the obstacles that stop women from going forward."
There is always something businesses and managers can do to create leadership opportunities for women, especially in innovation and entrepreneurship. Within industries like cyber security, it's essential to keep women engaged. Only one in 10 cyber security professionals are women. One of the problems could be that the industry is still deeply embedded within military language, noted Ms Al-Sharif. A more human-centred approach to cyber security could, therefore, be one way of engaging more women.
But businesses and universities should also be highlighting the practical and purpose-driven applications of cyber security and cyber security professionals as "protectors", and Ms Al-Sharif said this would change the narrative for women.
3. Encourage other women to become mentors and sponsors
It's also essential for women to engage with other women. "I have my tribe of mentors, other heads of security in other universities, but I also have my board of witches. And my board of witches is something I created... they give me advice," said Ms Al-Sharif, and explained that this is a group of women executives who champion women advancement in leadership.
Women also need sponsors – an executive who can speak up on your behalf. Having a sponsor meant that Ms Al-Sharif felt confident negotiating things like salary packages and gave her confidence she needed to climb the ladder.
Indeed, studies have shown that having the right sponsor can dramatically impact women's career advancements, while a lack of sponsorship could be keeping more women from advancing in leadership.
4. Find ways to pinpoint and address bias 
COVID-19 has highlighted society needs to do more to support women and those who are vulnerable, particularly women working in technology. Not only were women left out of the COVID-19 budget: so were technology and innovation, said Prof. Williams.
"Most of the funding and support went to infrastructure, which is great and super important. But the future is going to be more around software and technology-enabled innovation, and that's where we need to see more purposeful planning and funding going," she said.
For example, she said there is enormous potential for artificial intelligence (AI) to enable society and professionals to pinpoint precisely where the bias against women and minority groups is lurking.
"I see AI as a great tool to find and destroy bias," she said. "AI is doing society a tremendous service by uncovering these biases and even showing how to address them."
Professor Mary-Anne Williams is the Michael Crouch Chair for Innovation in the School of Management and Governance at UNSW Business School, and Manal al-Sharif was recently appointed (interim) Cyber Information Security Officer at UNSW Sydney.
Comments