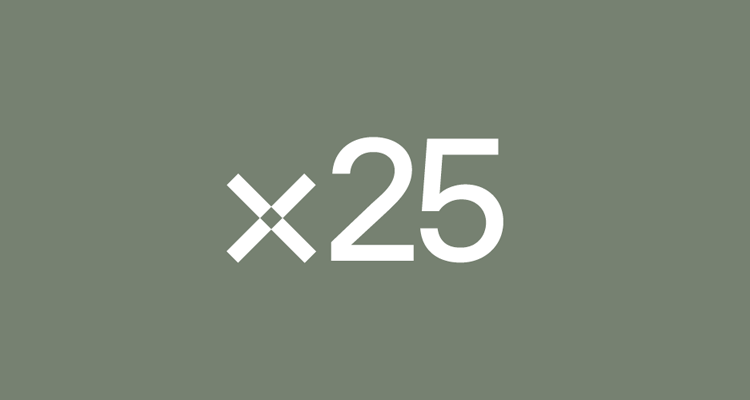 There are many opportunities for UNSW Sydney staff, students, and academics to collaborate with Next25 through their three programs.
In 2021, UNSW welcomed non-profit, non-partisan organisation Next25 as a new University partner. Next25's mission, sharing significant common ground with UNSW's own mission, is to inspire leaders and the public to join them in ensuring Australia has what it takes to make the future its people want.
Next25 was founded out of frustration that Australia, a wealthy nation with boundless opportunity, is squandering its future success. In the face of decades of policy inertia and public dissatisfaction with the country's performance, Next 25 believes Australia must change the way we make our future.Their approach – called the "future-making system" - is to address the problems within the system made up of the institutions, organisations, groups, and individuals with the most influence on Australia's future.
Next25 has developed programs to strengthen the three interlinked pillars they believe underpin the future-making system that (1) describe the desired future, (2) assess the system's capability, and (3) fix the system where it is found wanting.
Pillar 1: Desired Future
This program focusses on deep social research that surveys the public and engages experts to discover the future Australia wants and whether we are on track. The 2021 Navigator Report includes how Australians rank academics as well as government, business, and others for acting in the public interest.
Pillar 2: System Assessment
This solutions-focused research engages established and emerging leaders to assess whether Australia has what it takes to create the desired future, and if not, what more is needed. The latest Recoded Report includes the four leverage points identified by Next25 to transform Australia's future-making system.
Pillar 3: System Fix
The System Fix involves ongoing action to fix Australia's future-making system and keep it fit-for-purpose in a changing global context. Based on previous findings from Pillar 2, Next25's longest-standing solution is its Leadership program. It includes courses, coaching, and support for parliamentarians to reconnect to their values, strengthen their capability to respond to the challenges of the 21st century, and restore trust in the political system. Learn more and read testimonials here.
UNSW's partnership with Next25 is an opportunity for the UNSW community to be part of their think-and-do tank, as a thought partner or a co-creator of innovations.
Interested members of staff are encouraged to reach out to explore ideas, challenge each other's thinking, or discuss how we can support each other's work. If you find particular parts of Next25's research, incubator, or specific innovations interesting, they can also present tailored lectures or keynotes.
To organise an exploratory conversation with Next25, please get in touch with their Director of Programs and Engagement, Chloë Spackman at chloe@next25.org.au.
Comments