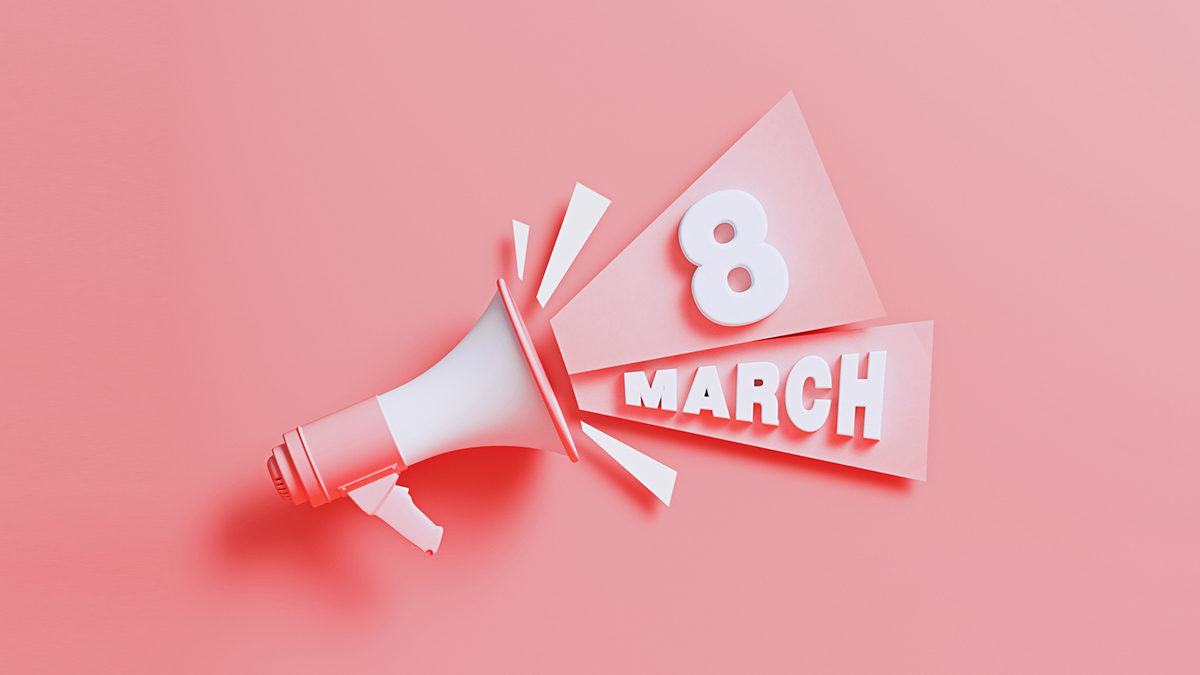 Join us on Tuesday 8 March as UNSW celebrates gender equality, with events across campus and online.
International Women's Day (IWD) has become a time to reflect on progress, to call for change and to celebrate the courage and determination of the women who changed history, and those who are working to advance gender equality into the future.
Inequality takes many forms and there are many barriers unique to women, including implicit biases and recognition gaps that impede progress in building successful careers. Women are already disadvantaged by the pay gap in the sector and still carry the heavier load of unpaid domestic labour. This has been exacerbated during COVID-19, with children learning from home and childcare arrangements often disrupted due to physical distancing. That's why this year we are supporting the theme #BreakTheBias. Breaking the bias helps recognise the contribution of women and girls who are working globally to change the climate of gender equality and build a sustainable future for all.
UNSW recognises that achieving gender equity is a complex challenge, with many intersecting factors needing to be addressed in concert. Professor Eileen Baldry AO, Deputy Vice-Chancellor Equity Diversity & Inclusion says, "IWD is an integral and vital part of the global effort to achieve gender parity in rights, health, education, wages, leadership, politics and the professions for women and girls and to eliminate all forms of violence, harassment and abuse against women and girls; in other words, to eliminate the patriarchy. UNSW's goal to contribute to a just society includes fighting for the rights and wellbeing of women and girls in our UNSW community and in our society. IWD is a focus day to spur us on."  
International Women's Day also provides a platform to start important discussions around the topic of gender. The UNSW Centre for Ideas (CFI) launched the program of activity with Grace Tame; Speaking Out. In this sold-out event Grace reflected on her position as the figurehead of a movement and explored the highs and lows of being catalytic to changing the course of Australian political history.  Grace was joined by UNSW criminologist Michael Salter, co-Convenor of UNSW's Gendered Violence Research Network Kyllie Cripps and media, gender and cultural studies expert Emma A Jane for a panel discussion which will be released as a podcast in March.
On 13 March, Amia Srinivasan, one of the most exciting feminist thinkers today, will be hosted by UNSW Associate Professor Emma A Jane at the Sydney Opera house for a live and digital discussion examining the political and cultural implications of sex. You can buy tickets here.
The CFI program of IWD events concludes with writer, professor, commentator and self-proclaimed 'bad feminist', Roxane Gay who returns to UNSW Sydney on 15 March for a conversation with UNSW Academic and Murri woman, Nicole Watson. The event is free at the Roundhouse and tickets are still available.
On 8 March we are also shining a light on women at UNSW: you can hear from the Gendered Violence Research Network, read about the Pathway to Politics for Women with UNSW Professor Ros Dixon and Elizabeth Perham, and see the creative work of a scientifically and culturally diverse group of women (cis & trans) microscopists from UNSW, the Garvan Institute of Medical Research and the Victor Chang Cardiac Research Institute.
To find out more about other events and related activity happening at UNSW and to learn more about the UNSW initiatives relating to gender equity, visit the International Women's Day page on the Equity Diversity & Inclusion website. 
Comments