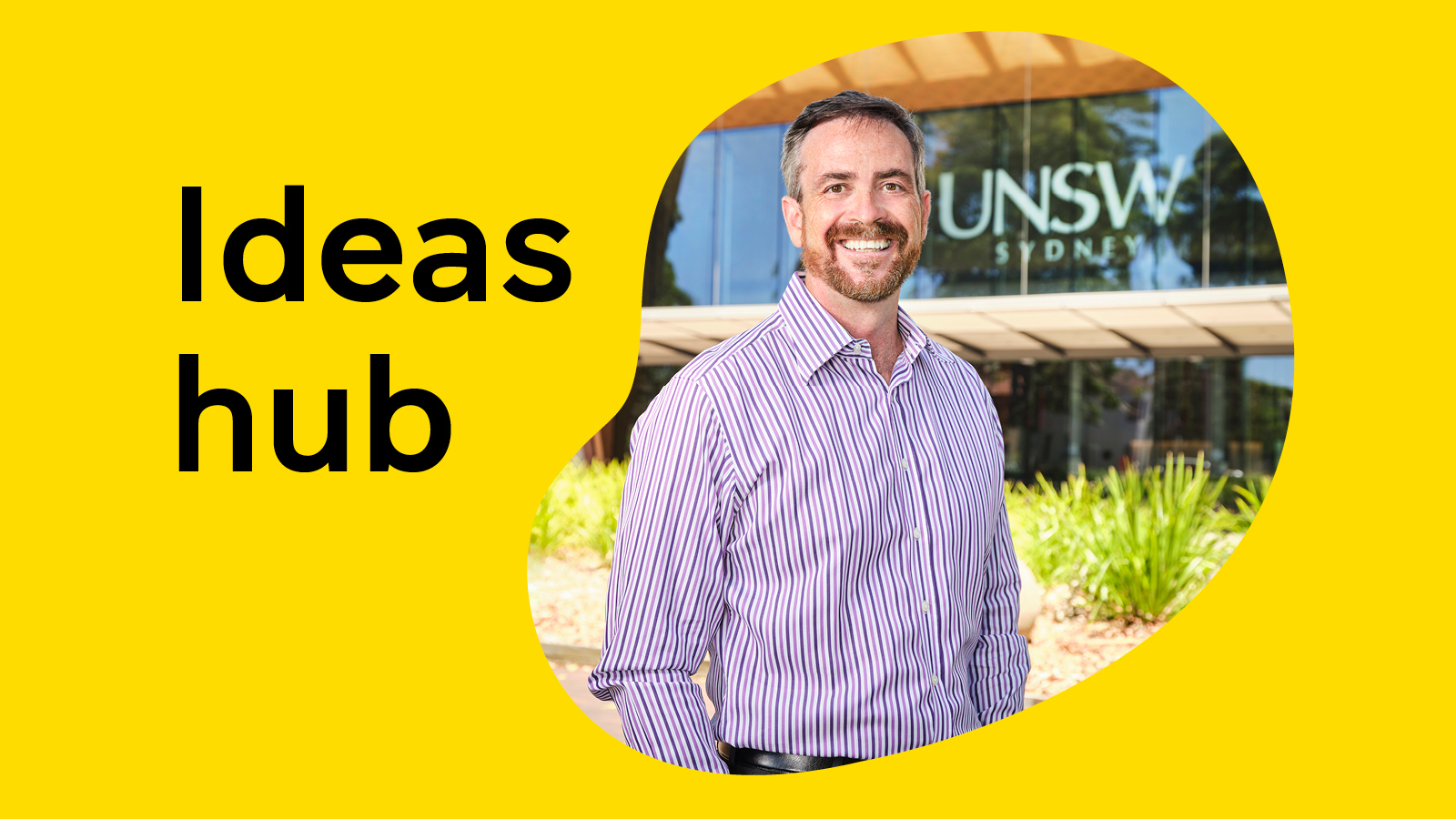 The Ideas Hub will offer staff from across the UNSW community an opportunity to share their thoughts, ideas and questions with the VC
Following the challenging years of the COVID-19 pandemic and its repercussions, 2022 offers UNSW a significant opportunity to contribute to the local, national and global recovery effort. Despite the disruption and loss, the resilience and strength of our people has shone through, and it is our hope that what we have learned and experienced will serve to inform and strengthen our position – as a global top 50 University.
"UNSW is an exceptional environment, full of the most wonderful people, and I am keen to meet and hear from as many staff as possible. It is my hope that these relationships and conversations will help me to really understand the beating heart of our University and from that position I will be best equipped to lead it," said Professor Brungs.
With this in mind, UNSW is launching a new Ideas Hub website where staff can provide feedback and share their thoughts and ideas for the future of the University with Vice-Chancellor and President, Professor Attila Brungs. We're kicking off with how we can progress the priorities in our 2025 Strategy:
Academic Excellence - What more can we do to support excellent teaching, quality research and an inspiring student experience? 
Innovation and Engagement - What more can we do to strengthen partnerships and the exchange of knowledge between UNSW and the broader community?
Social Impact - What more can we do to improve the lives of people in Australia and around the world through partnerships, thought leadership, sustainable development and a commitment to equity, diversity and inclusion?
Our Community - How can we work better together, to support our people, improve our processes, enhance our physical and digital campuses, and improve our reputation.
Although Attila may not be able to reply to every comment or suggestion individually, he has assured the University that he intends to read them all. It is his intention that this feedback will help shape our thinking as we seek to prioritise our efforts in the months and years to come. It will also support him in understanding how the University can better support our staff and wider community.
To join the discussion or simply learn more, you can check out the Ideas Hub here.
Comments