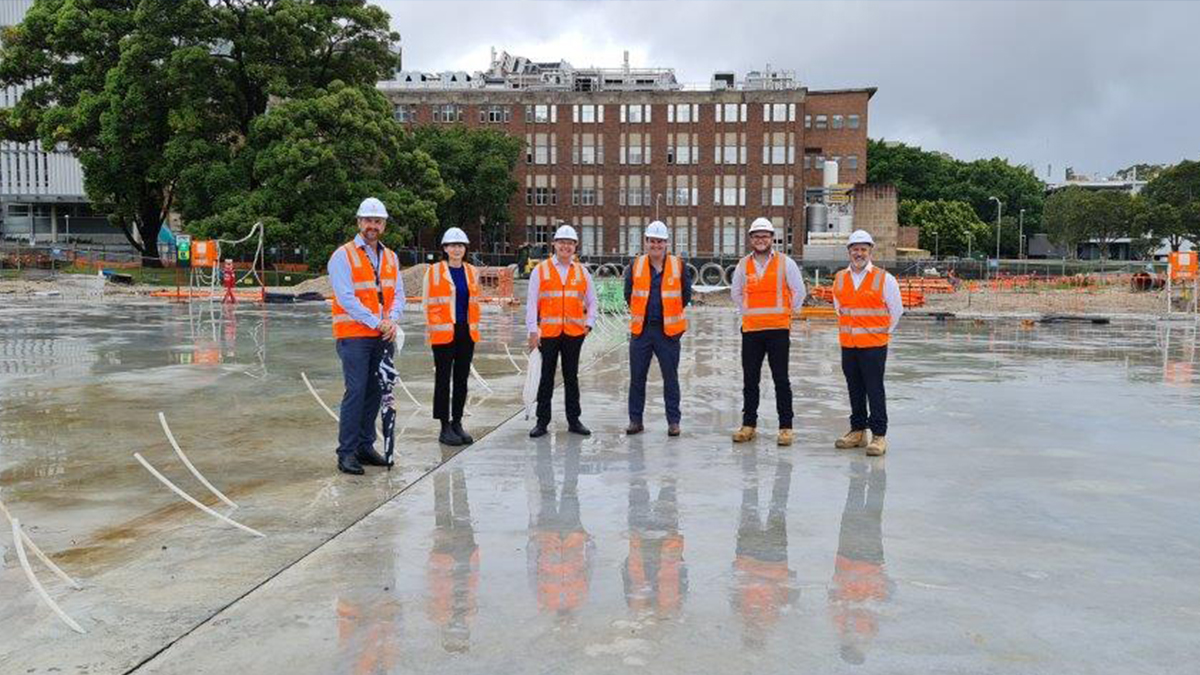 Dear UNSW colleagues
It is beyond belief and incredibly distressing to see the conflict that is unfolding in Ukraine and the humanitarian crisis being created. UNSW is of course reaching out to directly impacted students here and with any in the region to understand how we can support them at this difficult time. We will continue to monitor the situation and provide assistance to all of those throughout the UNSW community who feel the impact of this tragic circumstance.
Many of our academics are again drawing on years of research to add strongly to voices around the world who are urging an end to the conflict. The University's Kaldor Centre for Refugee Law is working to increase concrete ways the University can support those experiencing displacement and conflict from any of the world's crisis points.
I encourage you to make a special effort to be aware of students and colleagues who are finding these times especially challenging. I've already personally observed the camaraderie at UNSW that I'm told was vital throughout the protracted upheaval of the pandemic, and I ask you to draw on that tremendous humanity and respectfulness once again.
We are currently seeing unprecedented flooding in parts of NSW and southern Queensland. The loss of homes and habitat is very difficult for those directly affected, and for so many observing the scenes as the disaster evolves. It is testing the resilience of communities and the ability of our emergency services to respond, and our thoughts are with them all. This highlights the need for the critical work UNSW does relating to climate change, resilient infrastructure and community support. 
Remember, the University has a range of support services available to you. Particularly, if you need support in light of current events, please contact the Employee Assistance Program (Benestar), which offers free, confidential counselling and wellbeing support for UNSW staff and their immediate family. Similarly, there is a range of support services available for our students.
You may also like to read this article from the UNSW Newsroom, which has some mental health tips to help ease the distress that people might be feeling.
Stay safe, everyone, and know that you are not alone during these challenging times.
The Ideas Hub – please share your thoughts, ideas and questions with me
I'm really enjoying seeing so many people around campus and the University returning to a COVID-safe 'normal'. Thank you to all who have stopped me on my travels and taken the time to introduce themselves. I've already met a good many talented students and staff, and I'm grateful for the innovative, creative ideas that have been shared with me about how UNSW can best make a difference.
That's why I'm excited to launch the Ideas Hub today. Building on our long track record, you have already heard my excitement at how UNSW can make a significant contribution in Australia and further afield as we emerge from the pandemic. I would like to hear your thoughts on what our priorities should be to achieve this through the 2025 Strategy. Your ideas will also help me understand how UNSW can better support our staff and wider community.
From today, you can log into the Ideas Hub at any time and suggest ways we can have a positive impact on the world around us, in the months and years ahead. Your thoughts are invaluable to our University and to me, and you can be assured I will read every suggestion and piece of feedback you submit.
International Women's Day 2022 – #BreakTheBias
On Tuesday I had the honour of listening to Grace Tame at the UNSW Centre for Ideas' first event to mark International Women's Day (IWD), which is on Tuesday 8 March. Ms Tame was joined in a panel discussion by UNSW criminologist Michael Salter; co-convenor of UNSW's Gendered Violence Research Network, Kyllie Cripps; and media, gender and cultural studies expert Emma A. Jane. 'Grace Tame: Speaking Out', and all the events that UNSW is promoting for IWD, are vital in providing platforms for important discussions about gender to take place. You can find out more about IWD at UNSW here.
This year's theme, #BreakTheBias, shines a light on the many forms of bias, whether conscious or not, that remain barriers to a gender-equal world. I know achieving gender equity is a complex challenge, but I urge us all to work towards the UNSW goal of contributing to a just society. As Professor Eileen Baldry, our DVC Equity Diversity & Inclusion, has said, fighting for the rights and wellbeing of women and girls is part of this goal. "IWD is a focus day to spur us on."
High-visibility workplace health and safety
Part of my induction to UNSW has been a briefing about workplace health and safety, along with visits to facilities around the campus. I was delighted to see the obvious safety culture during my tours. Two examples of safety-conscious leadership and shared responsibility in practice really stood out to me. I met Mark Griffin from SPREE in a lab in the Tyree Energy Technologies Building. Mark's passion for proactive safety culture was clear, and I was impressed by his focus on imbuing students with skills for great science, integrated with sophisticated safety practices. Well done, Mark, and thank you. During my visit to the Village Green worksite, it was terrific to see the way our Health & Safety staff and onsite contractors are working together in careful alignment with UNSW WHS requirements. I'm a passionate health and safety advocate and I'll be a champion for UNSW safety culture. That's me, above, in PPE on the Village Green site. Thank you, Theresa McDonnell and colleagues, for the great induction.
Enterprise Bargaining at UNSW
Negotiations for new UNSW academic and professional staff Enterprise Agreements began on Thursday 3 March 2022. There is a dedicated Enterprise Bargaining page on the HR Hub which will be updated regularly, and where you will find a feedback form to ask questions and provide feedback on areas in the agreements that are most important to you. This is an important time for UNSW, and we encourage you to stay informed and participate as we progress through this process. Find out more in this Inside UNSW story.
Vale Neil Balnaves
I was deeply saddened by the sudden passing last month of a great supporter of UNSW, Neil Balnaves. Neil was an exceptional person who contributed to Australia in countless ways. His legacy will live on at UNSW through Nura Gili, the Balnaves Foundation Indigenous Medical Scholarships, the Balnaves Chair in Constitutional Law, and the Uluru Dialogues. I have written to Neil's family to express my deepest condolences and those of the UNSW community.
In closing today, I'd like to thank you for making UNSW campuses vibrant, sustainable, safe and engaging places to study, work, collaborate and be your best. The Welcome Back to Campus events for staff are part of this culture, and they're running right through until Community Day on Thursday 7 April. I personally invite you to join in, and I look forward to seeing you on campus soon.
Best regards
Attila
Comments