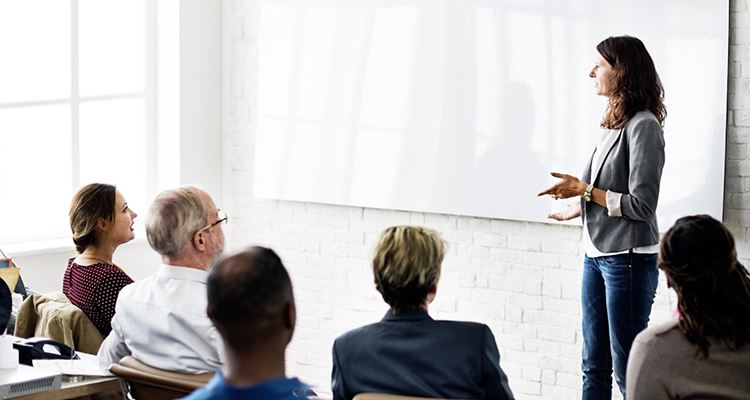 The Leadership Excellence and Development program will equip UNSW staff with the skills to develop their leadership effectiveness and advance their careers.
HR's Culture and Development team are delighted to announce the Leadership Excellence and Development program, 'LEAD', will launch in 2019. The program aims to support leaders in their roles by providing formal development that will equip them with the skills to develop their leadership effectiveness and advance their careers. 
Participants work through a systematic leadership capability building program, aiming to enhance the overall leadership capabilities of our current and emerging leaders across UNSW. Each module offers flexible online learning, a practical workshop to try out concepts and skills, work integrated activities, and a short assessment. The program gives participants flexibility to complete one or more of the modules, depending on their learning needs and desires.
Four of the program modules were piloted in 2018 with a small number of participants, receiving high praise for the modules, and the ability to practically apply learnings to day-to-day work scenarios to achieve real business results.
Feedback from one participant in Engineering who took part in the pilot last year said "I have taken some useful leadership techniques from this program – active listening and frameworks for decision making. I found the small face-to-face groups to be the perfect size for sharing thoughts and ideas."
With the success of the pilot modules in 2018, the program will now become an ongoing offering at UNSW. The program will expand to now include staff from both academic and professional backgrounds, targeting leaders with at least two years' experience in a leadership role.
The program will include a total of six learning modules: Authentic Leadership, Design Thinking, Communicating for Impact and Engagement, Decision Making in Complex Environments, Building High Impact Teams, and Collaborating for Outcomes. "The LEAD program has been designed drawing upon AGSM's extensive experience as a global leader in executive education, brought to life for a UNSW audience with relevant, practical, high quality materials," said Fay Redmond, Leadership & Learning Strategy Manager. This is an excellent development opportunity for UNSW leaders, contextualised for UNSW and facilitated by high calibre, globally experience facilitators that deliver for AGSM and directly with organisations from a variety of industries. The 2019 program will commence in March 2019 with the Design Thinking module. Talk to your myCareer Conversation Leader to determine if this module is suitable for you. Registration for this module is now open through Expression of Interest. Successful participants will be notified by Friday1 March.
If you are interested in registering for the other 2019 LEAD modules, please refer to the UNSW Staff Learning portal.
Comments