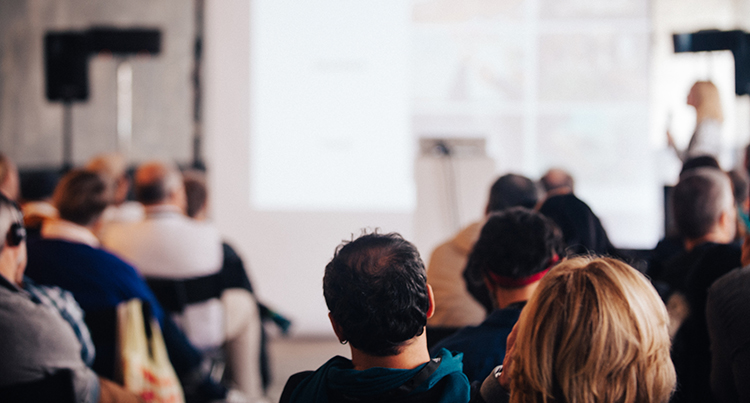 The monthly lecture series – hosted by the Division of Philanthropy – offers a broad range of opportunities for alumni to learn about all the great work that is being done across the University. Not to be confused with staff-specific Lunch and Learn sessions, this flagship series is targeted primarily at alumni and friends, comprising bite-sized lectures presented by a selection of UNSW's esteemed academics.
The first Learn@Lunch talk is on 5 March and will see Professor Mari Velonaki, Founder and Director of the UNSW Creative Robotics Lab, discussing Designing Social Robots. See the full 2019 speaker program below.
Whether it's new discoveries in neuroscience, innovative methods for managing bushfires, or the next generation of artificial intelligence, the series features a wide range of significant research insights sure to feed the mind.
Held at our CBD campus, we invite staff to share the Learn@Lunch program with any UNSW graduates that would be interested in gaining new insights across a range of relevant and pressing topics, unpacked in one-hour lunchtime presentations.
When
Occurring monthly from March 2019
12:30 pm – 1:30pm AEDT
Where
UNSW CBD Campus
Theatres 1 & 2, Level 6
1 O'Connell Street
Sydney, NSW 2000
Learn@Lunch 2019 program
Comments