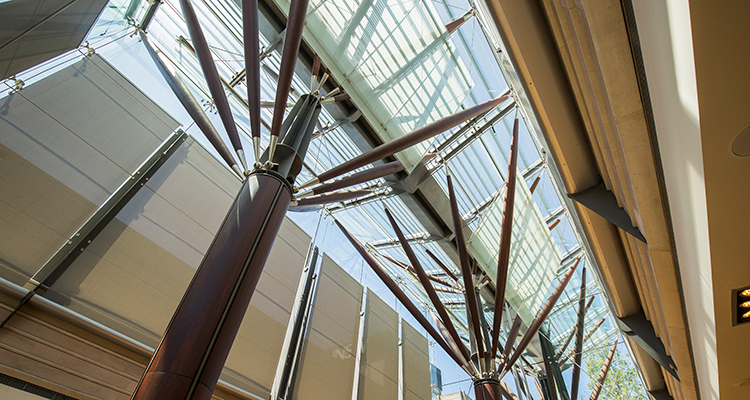 Thirty-seven new Scientia Fellows will pursue research excellence at UNSW.
Congratulations to UNSW's 37 new Scientia Fellows appointed from 2019:
Art & Design
Fabri Blacklock

John McGhee
Arts & Social Sciences
Michael Salter

Margaret Raven         

Kevin Lowe

Elizabeth Thurbon

Jessica Whyte
Business
Abigail Powell

Gabriele Gratton

Andrew Jackson

Yan Xu
UNSW Canberra
Engineering
Jin Zhang

Jing Yu

Dorna Esrafilzadeh

Priyank Vijaya Kumar

Hamid Alinejad Rokny

Michael Patrick Nielsen

Alison Ciesla

Xunyu  Lu

Mitchell Harley

Fiona Johnson
Law
Medicine
Nadeem Kaakoush

Aliza Werner-Seidler

Gail Matthews

David Jacques

Elissa Deenick

Natasa Gisev

Orazio Vittorio

Rohina Joshi
Science
Laura Smiles

Martin Peeks

Martina Lessio

Mariana Mayer Pinto

Sarah Martell

Sophie Primig
The key distinctive features of the Scientia Fellowship Program include a tenure track fellowship with a career pathway commitment that has unprecedented flexibility. Scientia Fellows have access to a range of development opportunities relevant to career stage across research, teaching and leadership, with a significant support and collaboration package.
"The Scientia Fellowship Program is one of research excellence. We are attracting the best researchers capable of showcasing to the world that we are a leading global institution," says Professor Ana Deletic, Pro-Vice-Chancellor (Research) who oversees the Program.
This is the third year of the Program, which continues to meet the goals set by UNSW's 2025 Strategy: to be among the leading research-intensive universities worldwide, known for innovative, pioneering research that has a global impact.
The Program has received more than 1,800 applications and appointed 100 fellows to date. This includes 35 targeted positions for Women in STEMM, Indigenous and interdisciplinary researchers. Of the 37 fellows who will start this year, 25 are already on-board. Four of the 2019 appointments are from top 100 overseas universities: ETH Zurich, Massachusetts Institute of Technology, University College London and Columbia University. 
Read more about UNSW's Scientia Fellowship Program.
Comments