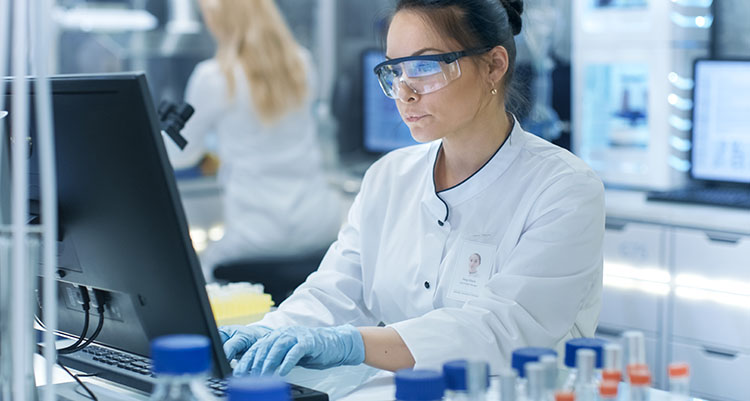 UNSW has a new University-wide subscription for a data policy compliant electronic notebook (eNotebook) platform.
All UNSW students, staff and Higher Degree Research students will be able to access UNSW eNotebook powered by LabArchives. The eNotebook is accessible from any modern browser on a UNSW-owned or personal computer or on your mobile/tablet with the iOS/Android app.
A University-wide Town Hall will be held on 19 March to showcase the product.
Some of the key benefits of using an eNotebook include:
Accessibility – Access your work anywhere and anytime with an internet connection.
Collaboration – Share your findings securely in real-time within your workgroup and with external collaborators. 
Security – Suitable for data classified as "sensitive" and below with full control over the access of invited users (internal or external to UNSW).
Versioning and timestamps – Ability to record and revert to any previous versions protects your work from accidental data loss and provides full audit trails (record of username, date and time).
Searchability – Search for keywords, tags, users and entry types to find and access what you are looking for.
Compliance – eNotebook will greatly help researchers to conduct research in compliance with the UNSW Research Code of Conduct and Research Data Policies.
You can access your eNotebook by visiting the Lab Archives website and selecting "University of New South Wales" from the list of institutions. You will be prompted to sign in using your zID and zPass. For iOS and Android devices, mobile applications are available via the respective iOS and Android app stores.
Additional information including guides, FAQs and upcoming training events can be found on the Research Technology Services website.
Please contact the Research Technology Data Team at rdm@unsw.edu.au with any questions.
Comments