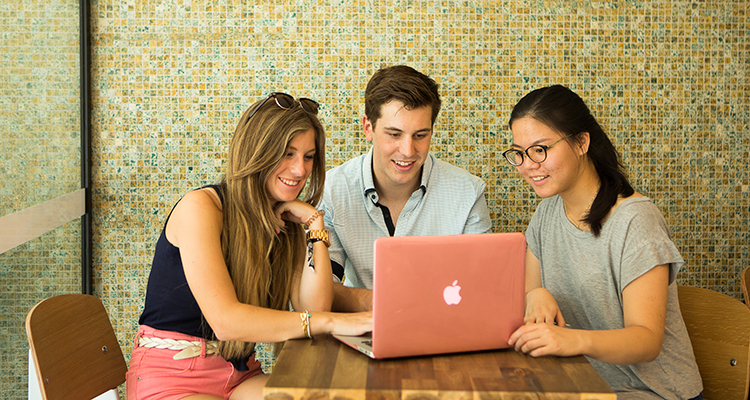 New website provides self-service help for general student questions.
UNSW has just launched The Nucleus: Digital Hub – a dedicated self-service website for student queries about University processes. This is the first site launched on the University's new Adobe platform and is a successful collaboration between the DEx and Student Services teams.
"The Nucleus: Digital Hub was launched in time for O-Week. We hope the modern platform will make it easier for students to find answers, allowing them to better manage their time," said Kathryn Whittingham, Director, Student Client Services. "We welcome feedback from students as they navigate through the site. The Nucleus: Digital Hub is another way we are enhancing the student experience and we look forward to the positive impact this will have on students' day-to-day lives."
The aim of the new Nucleus: Digital Hub is to improve the way we communicate to students by making the content structured, easy to follow and time specific. The powerful search engine also improves the connection between student information searches and their results by accepting commonly used student language.
The Digital Hub displays frequently asked questions at the time of the year when students need it most. For example, "How Do I Get a Student ID Card?" appears before and during O-Week, as new students settle into UNSW. The content of the Digital Hub will grow as its knowledge library expands.
The site will actively collect search data to adapt content and meet changing student needs. If a student can't get an answer to what they need online, they can submit an online enquiry, or visit The Nucleus: Student Hub for face-to-face services.
Check it out at https://nucleus.unsw.edu.au.
Comments