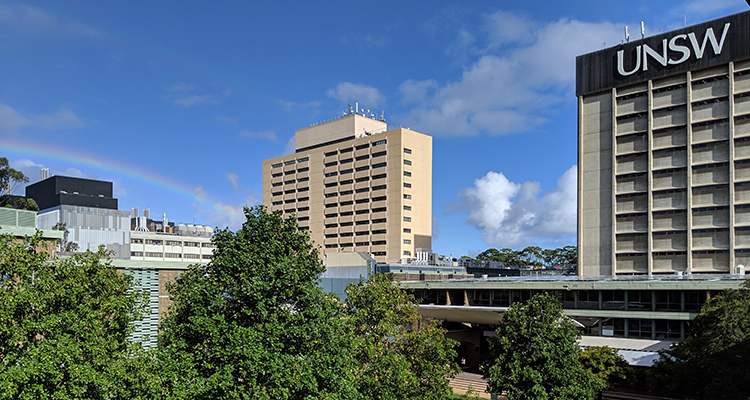 The report highlights the advances made in 2018 to achieve long-term strategic priorities.
UNSW's 2018 Annual Report is now live.
UNSW Sydney continued to make advances toward achieving our long-term strategic priorities in 2018 by focusing on growing our reputation, strengthening our partnerships and influencing positive social change.
In their foreword, Chancellor Mr David Gonski and President and Vice-Chancellor Professor Ian Jacobs thanked everyone who contributed to making 2018 such a successful year.
They called out the ongoing work by the Estate Management team in creating quality learning spaces, research facilities and amenities, with a total of more than 70 construction projects delivered during 2018. This included the stage one refurbishment of the Electrical Engineering building, a revamp of the UNSW Bookshop, a new student hub, and the re-opening of the iconic Roundhouse entertainment space.
Inclusion and diversity remained an important focus for UNSW in 2018. We were awarded Bronze at the 2018 Australian LGBTIQ Inclusion Awards for our ongoing commitment to diversity and earned Athena SWAN Bronze Institution accreditation for our commitment to gender equity.
This year also saw the launch of two important strategies— one supporting our Indigenous community, the other for people with disabilities.
UNSW continued to strengthen its international relationships and partnerships during 2018, opening a research and education hub in India and an interdisciplinary centre in Shanghai.
A special thanks to External Communications and Creative Services from the Division of External Relations for writing and designing the document.
Comments