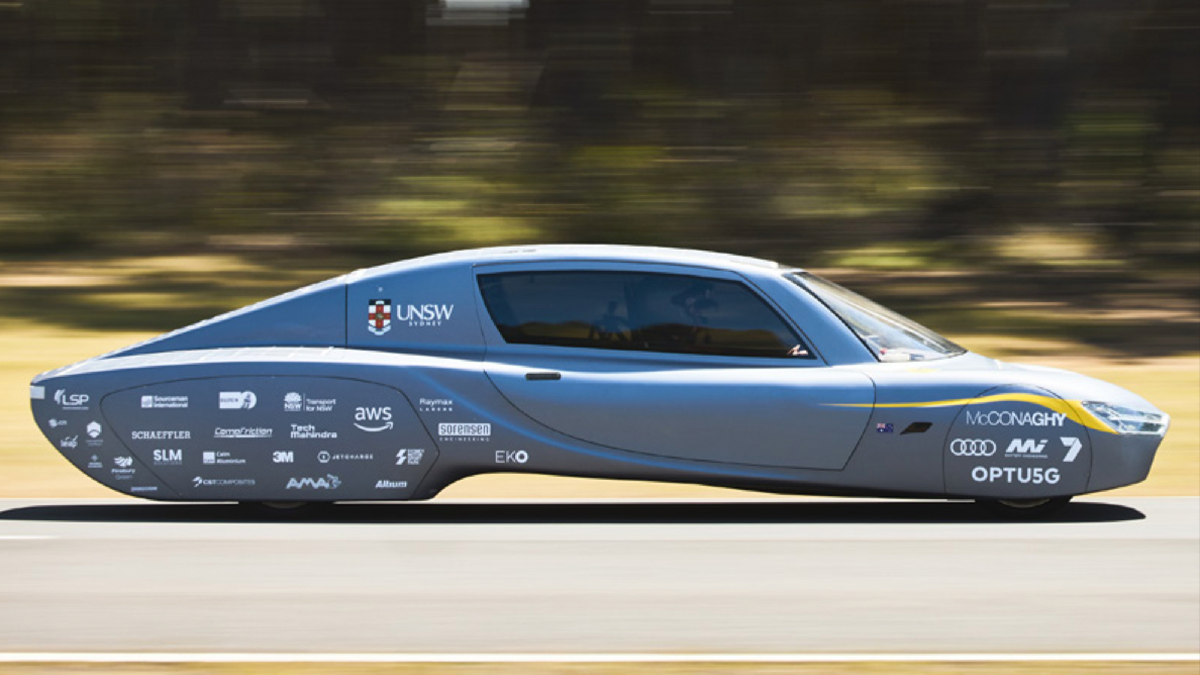 2022 Annual Report showcases the year's activities and progress against our strategic objectives.
The 2022 Annual Report was tabled in the NSW Parliament on 31 May. This comprehensive document details the University's continuing strategic focus on academic excellence, innovation and engagement and social impact.
"I have been delighted to see UNSW's vision to improve lives around the world demonstrated continuously in the past year, across the breadth of the University community," said Professor Attila Brungs, Vice-Chancellor and President, UNSW.
Student experience
During 2022, student experience was in focus as UNSW redoubled efforts to equip students for rewarding lives and careers, while engaging them in the richness of campus life. Among a range of initiatives, the University launched the Championing Employability strategy and its 'Discover, Launch, Grow' roadmap.
UNSW continued to lead the sector in graduate outcomes, named the Australian Financial Review's Most Employable University for the third consecutive year, with 42 of the top 100 students in 2022 from UNSW.
The University's Education Focused program drew international recognition as a model of good practice for its innovative approaches to enhancing student learning and educators' professional development.
Equitable education
During the year, UNSW announced our new Gateway Equity target, to make studying at UNSW more accessible for students who are underrepresented in higher education. The goal is that over the next five years, 25 per cent of our commencing domestic undergraduate students will be a combination of people from low socioeconomic backgrounds and our Gateway partner schools.
Research excellence
UNSW's world-class research and innovation were on full display in 2022. Solar pioneer Scientia Professor Martin Green was the first Australian to win Europe's prestigious Millennium Technology Prize for his role in transforming the production of solar energy.
Both UNSW's joint bids for research projects under the Australian Government's Trailblazer Universities Program were successful, garnering more than $580m in funding commitments. The University will join forces with the University of Adelaide for the Defence Trailblazer and with the University of Newcastle for the Recycling and Clean Energy Trailblazer, progressing research commercialisation initiatives with real impact for Australia.
UNSW's inaugural Research Translation Expo, 'Powered by UNSW', presented 100 life-changing UNSW innovations and capabilities, bringing together founders, entrepreneurs and researchers with businesses, investors and industry partners to explore collaboration opportunities. In addition, we achieved the status of 'Australia's most entrepreneurial university' in 2022, number one for producing venture capital-funded entrepreneurs, and for startup and spinout companies founded through technology developed at UNSW.
Speaking about the Annual Report, David Gonski AC, Chancellor of UNSW said, "The UNSW vision 'To improve lives globally through innovative research, transformative education and commitment to a just society' is manifest throughout this report. Reading it imbues utmost confidence in the University's immense positive impact in Australia and beyond and a sense of excitement for tomorrow".
Annual Report tabled in the NSW Parliament
The Annual Report was tabled in the NSW Parliament on 31 May. Minister for Skills, TAFE, and Tertiary Education, Tim Crakanthorp recognised NSW universities for delivering excellence through their cutting-edge research, high-quality teaching and nation-leading inclusive programs.
In particular, it was noted that UNSW's Gateway Program made a significant commitment to increasing equity amongst enrolment.  
"NSW universities are critical partners to government in delivering outcomes that benefit our State, through research collaborations, partnerships with our schools and VET sector, investment in key place-based precincts," said Minister Crakanthorp.
Read the UNSW Annual Report.
Comments