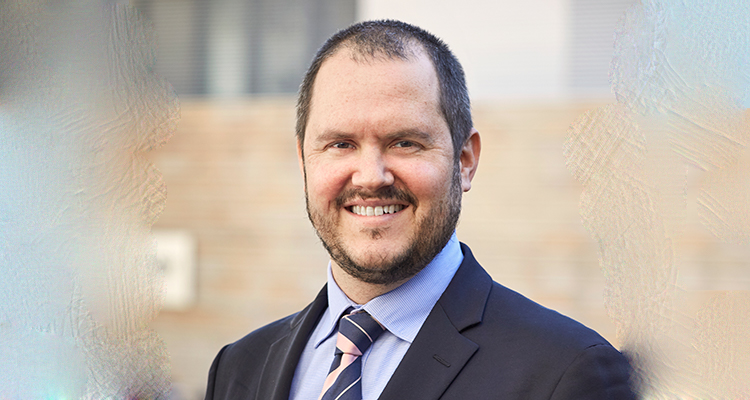 The NUW Alliance has appointed Matt Gijselman as CEO, replacing Bran Black who joined UNSW this year.
The NUW Alliance has warmly welcomed new CEO Matt Gijselman, as it looks to embed the advances made under outgoing CEO Bran Black, now UNSW's Chief of Strategic Initiatives.
Mr Gijselman comes to the role as a highly experienced external relations executive, including time as a government adviser and senior roles with the NRMA, Equifax and the Australian Retail Credit Association.
The first grouping of its kind in Australia, the NUW Alliance comprises the University of Newcastle (UON), the University of New South Wales (UNSW), and the University of Wollongong (UOW), working together to advance our state and nation by solving global challenges that impact NSW.
"The NUW Alliance provides a framework to effectively deal with some of the greatest challenges of our time – to drive innovation, and deliver practical benefits to our state," Professor Paul Wellings CBE, NUW Alliance Chair, said.
Mr Black built the Alliance's corporate infrastructure, which includes the Board of three vice‐chancellors, a management committee and several strategic project groups. Under his leadership, the NUW Alliance finalised its strategy and fostered critical relationships across industry and government, including working with the State Government on the Western Sydney Aerotropolis development. Mr Black also oversaw the awarding of seed funding to diverse collaborative research projects across the three universities.
"The NUW Alliance is in a strong position to deliver on the aspirations of the three universities' vice-chancellors to work to create new knowledge, grow new jobs, build new businesses and deliver the leaders of tomorrow for the workforce of the future," Mr Gijselman said.
The NUW Alliance welcomes Mr Gijselman, who commenced his role on 3 June. Mr Black has now moved to a new position as Chief of Strategic Initiatives at UNSW, where he will continue to contribute to the success of the NUW Alliance.
Comments