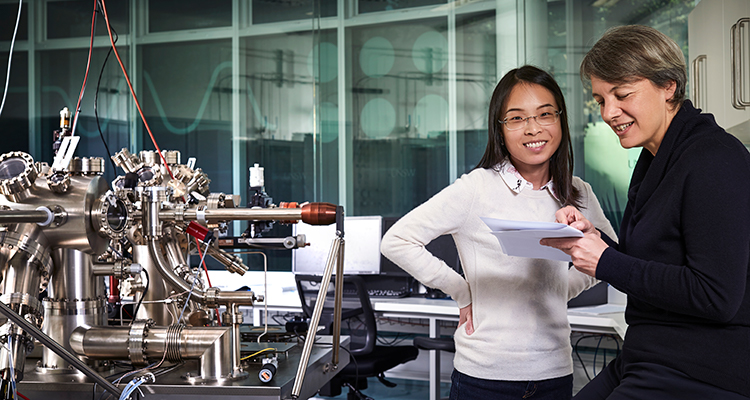 Expressions of interest are now open for the UNSW Scientia PhD Scholarship Scheme.
The 2020 round of the UNSW Scientia PhD Scholarships Scheme is now open. The Scheme is part of our dedication to harnessing cutting-edge research to solve complex problems and improve the lives of people in local and global communities. Scientia candidates will have a strong commitment to making a difference in the world with demonstrated potential for contributing to the social engagement and/or global impact pillars of the UNSW 2025 Strategy. 
"Our Scientia Scholarship Scheme is a significant opportunity to encourage and support the next generation of research leaders, benefiting all levels of research at UNSW," says Dean of Graduate Research, Professor Jonathan Morris.
"Candidates are a vital part of our research community and are supervised by leading experts in their field. The Scheme is now in its third year and already we are seeing some ground-breaking research emerge."
There are 201 high-quality research projects on offer this year that can be viewed at the Scientia PhD Scholarship website. The projects are across nine strategic areas reflecting the breadth of research topics within UNSW faculties. Potential PhD candidates apply to a specific research area with an identified supervisory team. The Scientia PhD candidates receive career support, including professional development and mentorship and access to a financial package of up to $200,000 over the four-year program.
This year's campaign includes a video from 2018 Australian of the year, Scientia Professor Michelle Simmons and her Scientia PhD candidate, Jane Qian on the benefits of the scheme. Hear firsthand about the impact of the Scheme on Professor Simmons' research.
Over 60 Scientia PhD Scholarships are available for the 2020 intake. Expressions of interest close 12 July 2019. For more information please visit the Scientia Scheme website or email ScientiaPhD@unsw.edu.au.
Comments