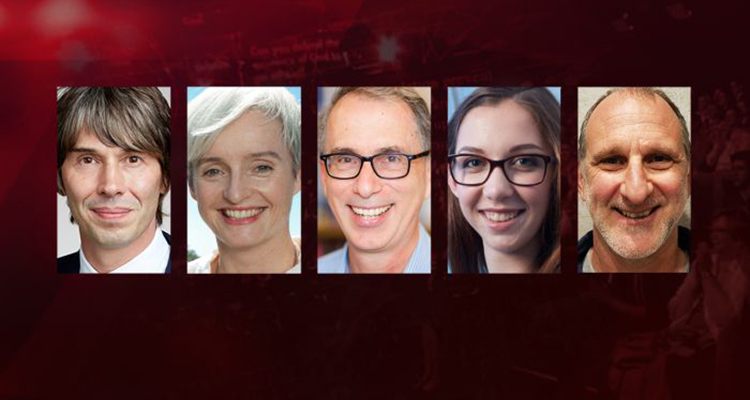 Emma Johnston, Martin Van Kranendonk and budding astrophysicist Kirsten Banks to join Monday night's edition of Q&A for a debate about science.
Where did life originate? How did the galaxies evolve? How is climate changing? What's the role of science in our politics? Why should we study STEM? The Australian public will put a UNSW-centric panel to the test on Monday night's edition of Q&A on 17 June.
Dean of Science, Professor Emma Johnston AO will be joined by her colleague Professor Martin Van Kranendonk, Director of Australian Centre for Astrobiology at the School of Biological, Earth and Environmental Sciences, on the program. The panel will also feature UNSW Science Honours student Kirsten Banks, a proud Wiradjuri woman with a passion for astronomy and a commitment to science communication.
"It's not often you get an opportunity to engage with the public and lead a conversation about science," Professor Johnston said. "The night should be thought-provoking, and I'm honoured to be part of the panel."
The three from UNSW will be joined by host Tony Jones, Professor Brian Cox and Professor David Karoly. Professor Cox is a British particle physicist at the University of Manchester and Royal Society Professor for Public Engagement in Science. Professor Karoly is Leader of the Earth Systems and Climate Change Hub in the Australian Government's National Environmental Science Program, based in CSIRO.
Submit your questions for the show and watch the discussion unfold at 9:35pm, Monday, 17 June on the ABC. 
Comments