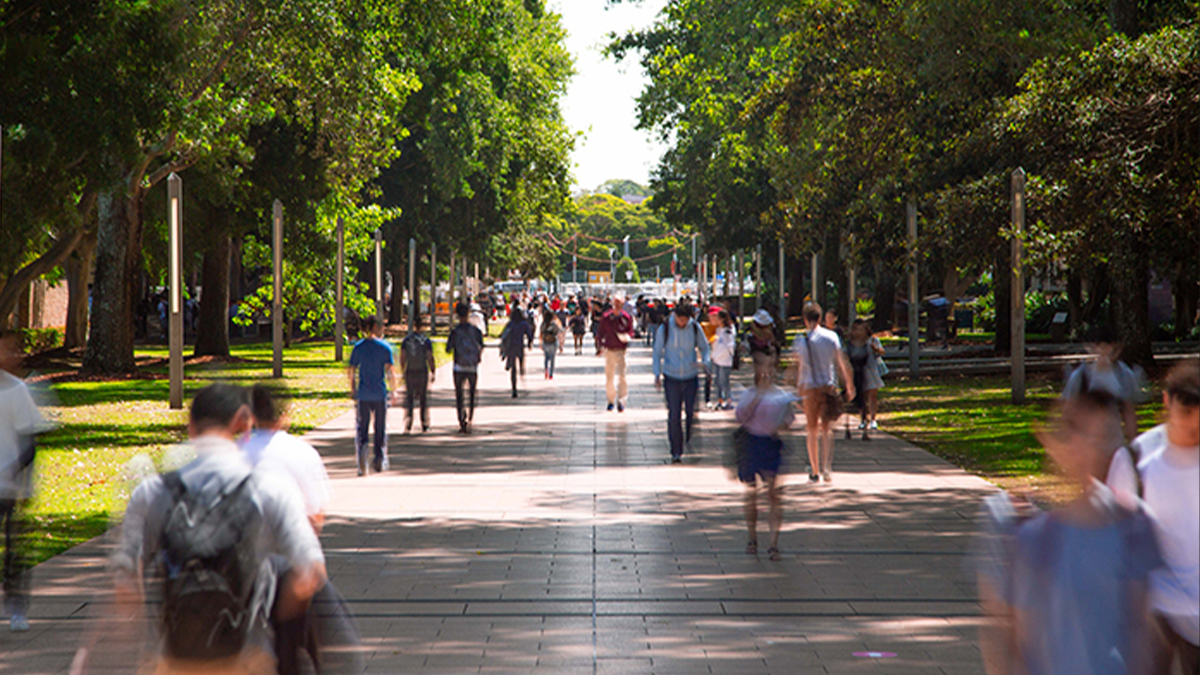 Precincts, alliances, admissions and COVID-19 have been key elements in 2021.
The release of the 2021 Annual Report coincides with Professor Ian Jacobs handing over the reigns to Professor Attila Brungs, as the new Vice-Chancellor and President. In the foreword of the report, Professor Brungs acknowledges UNSW will continue to benefit from Professor Jacob's legacy, through his dedication, passion and advocacy.
Following the tumult of 2020, 2021 once again saw disruption due to the pandemic. Despite this, the students, staff, alumni and Council navigated this testing environment with strength and ingenuity. In every corner of UNSW, students and staff adapted to a changed world and achieved beyond expectations – in research, education, and in serving society on various levels.
These tremendous efforts and achievements are captured in the report, with a snapshot of this below:
Education
Adjusting the admission requirements led to UNSW attracting a record-breaking cohort of domestic undergraduate students. In addition, the Indigenous student intake increased by 11 percent – up from 446 in 2020 to 498.
The Gateway Admission Pathway and Program for students from low socioeconomic backgrounds and those who attend an identified Gateway partner school, saw the largest year-on-year increase since comparable institutional data began in 2015.
International students
The continued closure of borders prevented many international students from joining on campus but UNSW maintained high levels of overseas enrolments. This is evidence of the superb quality of our online experience.
Research excellence
Clarivate Analytics named 36 Highly Cited Researchers affiliated with UNSW, compared with 32 in 2020. This achievement sees UNSW as equal second among the Go8 and an impressive 23rd among universities worldwide.
The specialist capability within the institution positioned UNSW well to establish an RNA Institute. The University's $25 million investment demonstrates a long-term commitment to the health and wellbeing of Australia, and will assist the NSW Government in building a much-needed onshore centre of excellence for RNA technologies and therapies.
Precincts
Last year construction on the 13-storey, $780m Prince of Wales Hospital Acute Services Building within the Randwick Health & Innovation Precinct reached its highest point. UNSW also continues to invest in relationships and infrastructure in other major health precinct initiatives including Liverpool, Campbelltown and Wagga Wagga.
Alliances
An exciting moment for the PLuS Alliance was TEDI-London, welcoming its first cohort of Global Design Engineering students at its Canada Water, London campus. UNSW students participated in a three-week TEDI-London Summer School, which focused on the contribution of engineers to meet the 'Net Zero Carbon by 2050' challenge.
To read all these stories and more, view the full UNSW 2021 Annual Report here.
Comments