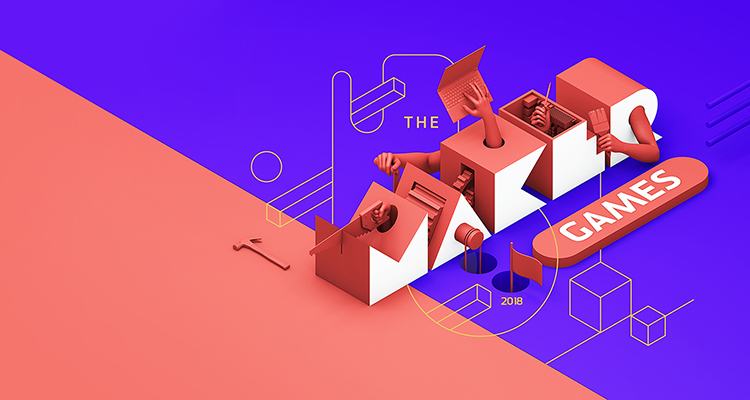 The Maker Games, a rapid prototyping competition where industry partners and academia come together to solve real-world challenges, aims to showcase the skills and creativity of our undergraduate students, the innovators of the future. 
Open to all UNSW undergraduate students, the program was such a success in 2017 that UNSW Engineering has committed to embedding it into its 2018 curriculum as a part of its mission to graduate highly innovative and entrepreneurial students. 
"This year, participating students from Engineering will be enrolled in ENGG4060 while they work on their challenge, giving them access to more time and resources in course structure and learning environments to develop their prototype," said Sandra Harrison, Engineering's Manager of Student Opportunities.  
"As a result, we will have higher expectations of what the student teams produce, and each team will receive guidance from an academic mentor." 
Students in their third and fourth year of study form multidisciplinary teams of four or five. The teams choose a challenge provided by an industry partner and submit a pitch, in the form of a 90-second video and two-page summary, of their idea to solve it. The industry partner chooses their favourite pitch and that team continues to work on the problem, with an industry mentor, to provide a solution and build a prototype. 
The relationship benefits both parties - industry receives a fresh, innovative, unadulterated point of view on a vexing problem and university students gain exposure to the workings of real-world challenges. Relationships are built between the brightest students and potential employers. 
"The Maker Games was a wonderful opportunity to work on challenging real-world problems with a multi-disciplinary team," said Zoe Marandos, a Mechatronic Engineering student who participated in 2017. "My personal highlights include engaging with highly skilled industry mentors and gaining an insight into the exciting world of startup companies." 
Comments