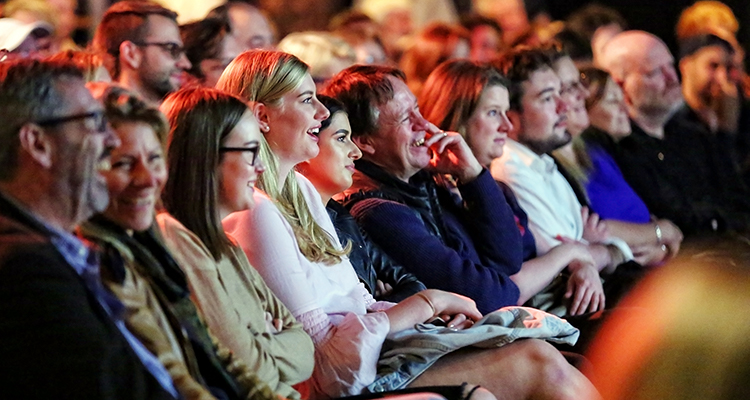 American writer and poet Jenny Zhang will discuss her role as a "subversive interpreter of the immigrant experience" in one of the highlights of UNSW-affiliated events at the Sydney Writers' Festival. 
"Nobody wants to see themselves as someone to be pitied, yet there are entire communities that are victimised and mistreated. That's an essential tension in these stories: from one perspective the characters lead pretty miserable lives, but at the same time there's enjoyment and fun," she says of her new collection of short stories, Sour Heart. 
The first book, published by Lena Dunham and Jenni Konner's Lenny Books imprint, Sour Heart, tells the stories of New York's Chinese American community through the eyes of a series of young girls. 
Dubbed "a subversive interpreter of the immigrant experience", Zhang will discuss her work and what makes her tick at a free event at UNSW on 3 May, Jenny Zhang at UNSW, as part of this year's Sydney Writers' Festival. 
For the ninth year, UNSW Arts and Social Sciences is a Major Partner of the Festival, which runs from 30 April to 6 May. UNSW-sponsored sessions will cover topics ranging from inequality to technology and power. 
Dean of the Faculty of Arts and Social Sciences Professor Susan Dodds will discuss the ways that technology is changing world power structures in the panel discussion New Power with authors Jeremy Heimans (co-founder of GetUp!) and Henry Timms. 
In Family Ties, Roanna Gonsalves discusses the challenges of family life and how they were captured in words by Australian authors Debra Oswald, Holly Ringland and Sophie Green. 
In History's Next Generation, Associate Professor Lisa Ford will discuss researching Indigenous history, national identity and historical myths with two of Australia's brightest young historians, Nick Brodie and Billy Griffiths. Associate Professor Elizabeth McMahon will join two of South-East Asia's most exciting new literary talents, Intan Paramaditha and Sharlene Teo, in Emotional Complexity, discussing their captivating stories that focus on the lives of women today. 
Professor Richard Holden, co-lead of the UNSW Grand Challenge on Inequality, will take part in a wide-ranging conversation with ABC's Chief Economics Correspondent Emma Alberici, award-winning author Don Watson and Pulitzer Prize-winning writer for the Washington Post Amy Goldstein on the challenges posed by inequality in Economic Inequality: From Wisconsin to Whyalla. 
UNSW Arts and Social Sciences is again supporting the Thinking Globally series which takes a fresh look at some of society's biggest issues. 
You can register for the free event with Jenny Zhang at UNSW here. 
As a proud university partner, Sydney Writers' Festival is offering UNSW staff and alumni a 10% discount for all ticketed events. Simply enter the promotional code UNSW2018 when purchasing your tickets online and enjoy the show!
Comments