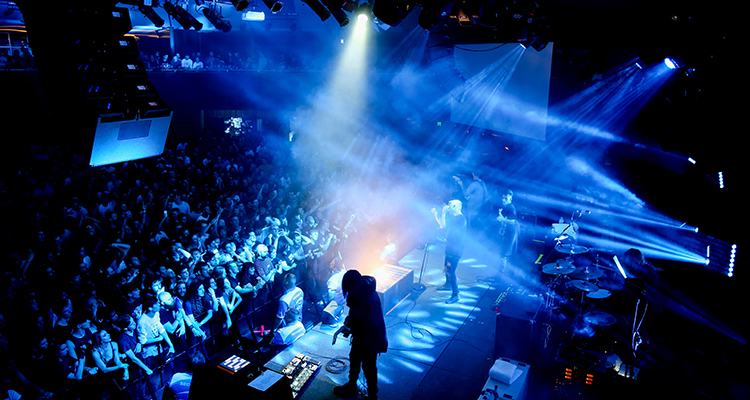 After over 18 months of closure for refurbishment, the Roundhouse, one of Sydney's most iconic venues, is now back in action!
"To celebrate our relaunch, we hosted two launch events, showcasing our venue to almost 2,000 people including conference and concert bookers; the general public; Arc and UNSW staff and students; and industry partners," an Arc spokesperson said.  
Find out what the likes of Jason Lyons (Head of Venue and Events, Roundhouse), Brad Hannagan (CEO, Arc), Rebecca Hunt (Director, Event Birdie) and indie pop-rock band San Cisco had to say about the re-opening of Sydney's first circular building in Arc's video.
In addition to the VIP showcase and official party, the Roundhouse has played host to a variety of events since its reopening, ranging from the launch of the Australian Human Rights Institute to the thunderous riffs of Northlane; and a Vice-Chancellor's Town Hall to the start of session beach party. Check out our photo gallery below to see the new venue in all its glory.
Comments