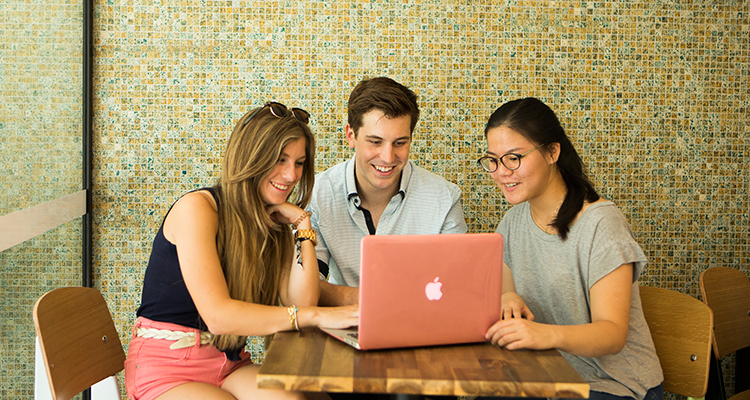 As part of the University's 2025 Strategy, we are revising the way that we provide services and support for our students, to enable them to study successfully at UNSW. With over 55,000 students studying at UNSW, we need to make it easy for them to access the services they need in the fastest, most streamlined way possible, and also provide specialist advisory services as required.   
Under the 2025 Strategy we will be addressing the issues that students have told us would improve their university experience. Currently there are over 40 service counters for students across campus and they are experiencing varying levels of service across locations. The message has been heard that students want to be able to "self-service" their transactions with us and be able to seek further assistance – be it by phone, face-to-face or other means – and more easily.   
The Student Support and Services (SSS) project is aiming to deliver one online channel for 24/7 self-service enquiry management, one number for centralised enquiry management, and one core place for face-to-face enquiry management on each campus (Kensington, Canberra and Paddington).  At Kensington, this will be delivered from the main Library. 
This project is not only about creating a physical space, or a new service model, but also transforming the processes and technology that will enable better online servicing capability for students and staff. Through Customer Relationship Management (CRM), staff will be able to manage student enquiries and relationships with an online knowledge database.  Part of the Academic Curriculum Information Services (ACIS) project is to deliver enhanced technology so that students can access an interactive handbook and online degree planner.  
At a Town Hall meeting held on 21 February, hosted by Professor Merlin Crossley, Deputy Vice-Chancellor, Academic, an overview of the project was provided to student services staff across the University. "The new student hub will change the way we provide support and services to students at UNSW and is another step forward in ensuring the student experience is put first," he said.  
"I believe this will give our staff a positive work environment, with greater opportunities for collaborative working and increased investment in specialist subject matter expertise. 
"There will be clear and consistent roles and improved opportunities for professional and career development."  
Updates will be provided throughout the year. However, we encourage you to visit the Student Support and Services intranet for more information and to keep informed. A copy of the Town Hall presentation is available, along with a full recording of the event, and answers to questions raised during and after the session.  
Comments