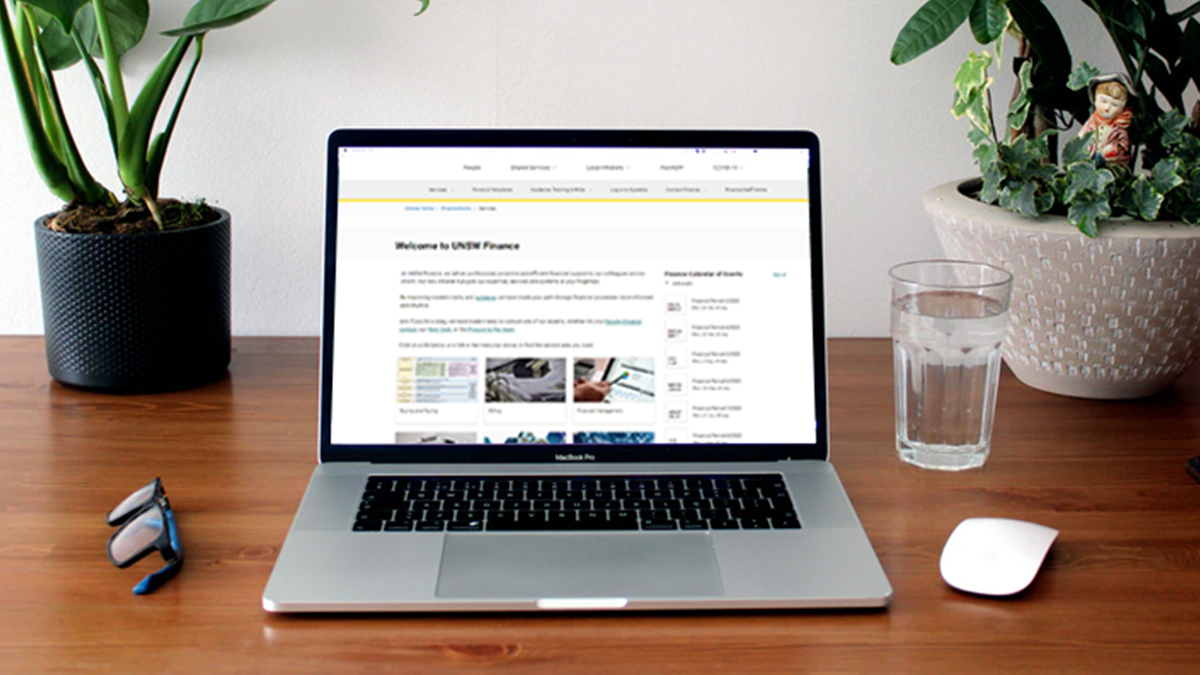 UNSW Finance announces the launch of the new UNSW Finance intranet, which will go live on Thursday 17 March.
The site makes the Finance intranet presence consistent in look and feel with other Shared Services entities such as HR and IT. Fully refreshed and rationalised, the site will help the Finance team improve delivery of financial services to UNSW Staff.
All staff will be able to find the information they need more quickly, whether they are planning a big purchase that involves Procurement, raising a purchase order, or claiming expenses. The new site offers clearer navigation paths, more comprehensive links, and improved searchability – including from external search engines.
It is expected that the site will lead to a significant reduction in customer enquiries. It clarifies how Finance functions, and the processes customers need to follow. The new consolidated 'Forms and Templates' and FAQs pages should also make it easier for our customers to help themselves.
An integral part of the Finance Process Improvement Program, the new SharePoint site represents a notable technical upgrade from the earlier platform. Users will appreciate the intuitive navigation and the clean, uncluttered design. The new platform makes editing straightforward, too, meaning that content can be easily updated.
The platform also delivers improved security of information. Information needed only by the Finance team is effectively separated from information for other employees.
The project was a joint initiative, undertaken by the UPO, UNSW Finance and UNSW IT. Users within Finance and throughout UNSW were also consulted for feedback on the current site, and the new site is in its final stages of development.
Based on this feedback, information on the new site has been updated as follows:
The text maintains a professional but informal tone, using minimal technical terms.
An overall copy edit has improved comprehensibility for users with limited knowledge of financial terminology and processes.
The team has clarified and expanded instructions, shortened paragraphs and sentences, and created more meaningful link display text.
There are more links to related information on myUNSW and myFinance, and to contacts, processes, presentations and documents..
Throughout, the focus has been on improving the user experience, both in locating information and in understanding it when they find it.
The new intranet site will encourage staff to collaborate and communicate more clearly and effectively with each other, external suppliers and UNSW as a whole.
You will be directed to the new site from Thursday 17 March onwards when navigating to the existing UNSW Finance intranet.
Comments