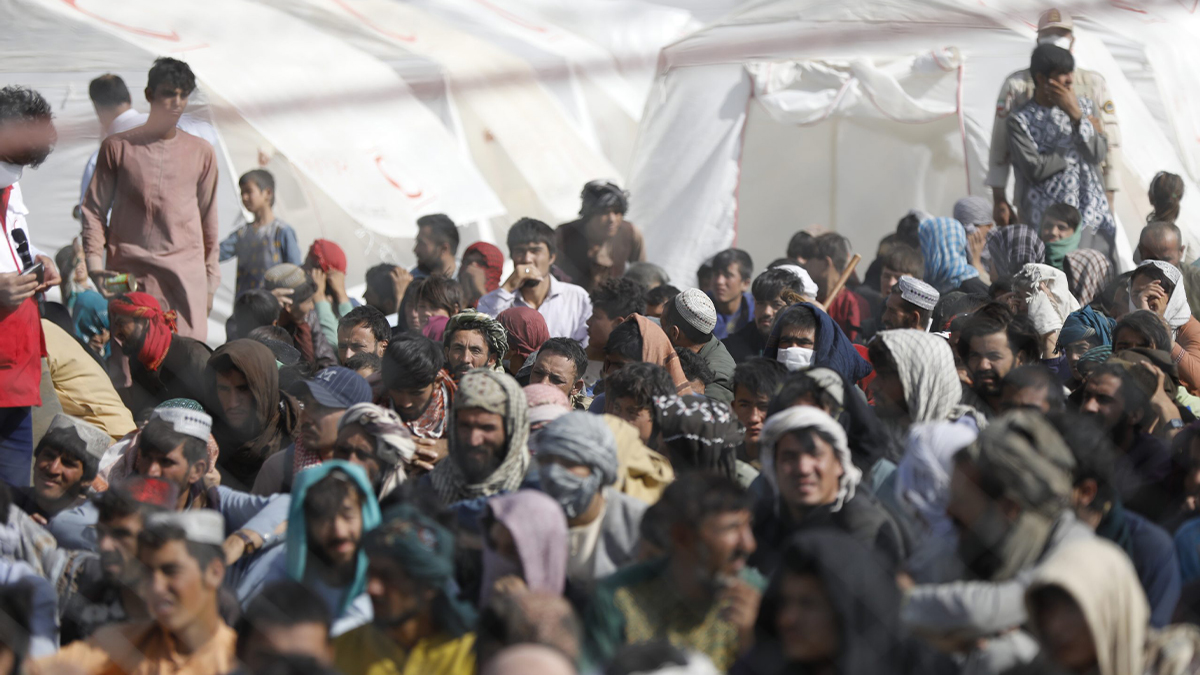 If you have been moved by the devastating news reports coming from across the world, UNSW Workplace Giving could be a way you can support those impacted.
UNSW Kaldor Centre
Countries are overwhelmed by the growing numbers of refugees crossing borders, with hundreds of thousands of refugee and asylum seekers fleeing unrest including from Afghanistan, Syria and Iraq. With the worsening conflict in Ukraine, the refugee crisis has become even more critical – it is estimated that more than 4 million people could be forced to flee. The UN has stated that this is the fastest growing refugee crisis since the second world war.
UNSW Kaldor Centre is the world's first centre dedicated to the study of international refugee law, establishing itself in the last five years as a global powerhouse on refugee law and policy. The evidence-based solutions will improve protection for people forced from their homes.
"This is a Centre of excellence that makes a difference in so many ways, not only in the academic field but down to very concrete examples of differences that are being made for refugee populations. No other entity has achieved such a catalytic role" said Thomas Albrecht, UN High Commissioner for Refugees.
The work of UNSW Kaldor Centre is needed now more than ever before. You can help support this important work through staff giving today.
Visit the staff giving portal and support the UNSW Kaldor Centre through pre-tax payroll deductions
UNSW Refugee Scholarships
UNSW has introduced two new scholarships to support talented students who are asylum seekers or refugees, to engage in tertiary education at UNSW. With the rapidly escalating refugee crisis – exacerbated by the conflict in Ukraine - these scholarships are more important than ever.
The Sanctuary Scholarship for People Seeking Asylum and Refugees with Temporary Protection provides a full tuition fee scholarship paid directly towards tuition, $5,000 stipend per year and up to $25,000 for UNSW accommodation.
The Welcome Scholarship for Students from Refugee Backgrounds provides assistance to refugee students with financial support up to $10,000 per year. This will assist students with costs of living and materials needed for studying.
These scholarships make attending UNSW a reality for these students, providing the financial security that allows them to focus on their studies.
Together we can open up life-changing possibilities for students.
Visit the staff giving portal and support these important scholarships through pre-tax payroll deductions every fortnight.
UNSW Staff Giving Program
The UNSW Staff Giving program provides UNSW staff the opportunity to support the causes they are passionate about through pre-tax payroll deductions. As a staff donor you can make a real impact for the causes that you care about, including both UNSW and non-UNSW programs. These include UNICEF, Amnesty International, Medecins Sans Frontieres and World Vision. 
100% of your gift will go towards your fund of choice and help pave a brighter future for all.
Click here to learn more. 
Comments