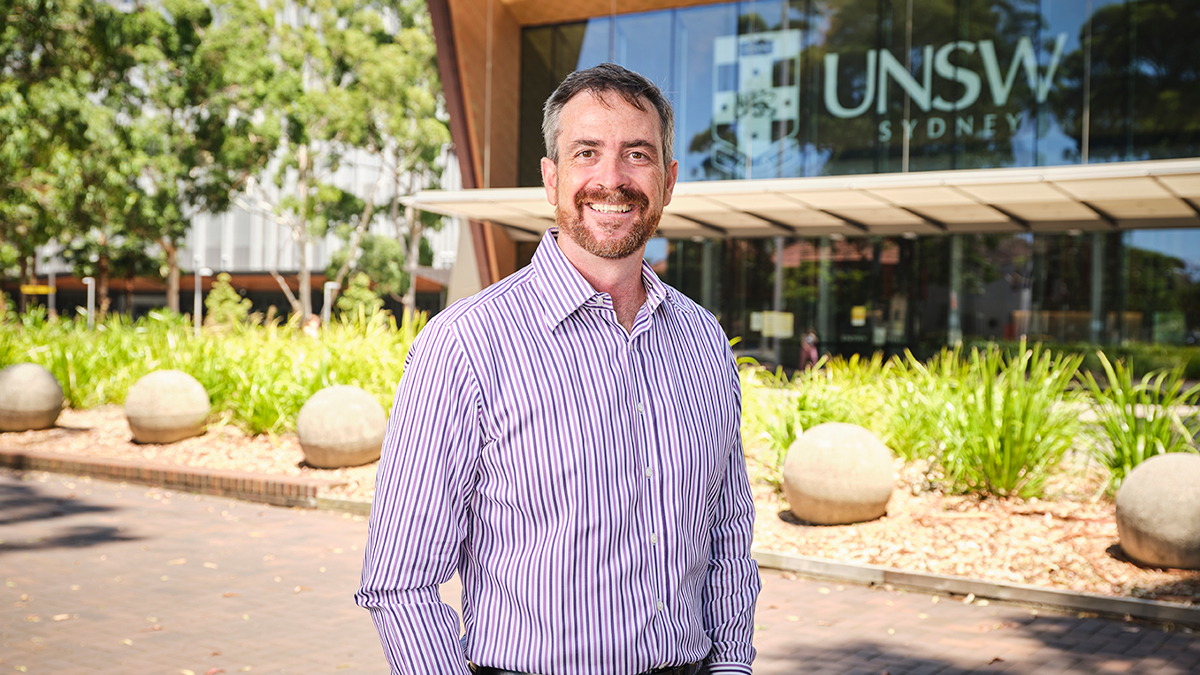 Dear colleagues
Today I begin with a note of appreciation. I knew that in returning to UNSW I would experience afresh the vibrant, generous and collaborative culture that I enjoyed as a student. Even so, in the short time I've been back, I've been struck by the marvellous sense of community here, and of shared purpose. For this, I thank you. Thank you to every person at UNSW who demonstrates our commitment to having a positive impact, locally and on a global scale. As devastating local and international events fill our minds and hearts, it is inspiring to see the UNSW community tackling challenges head on, using our expertise to develop real solutions, and pursuing our vision of improving lives around the world.
Striving for impact amid crises
In recent weeks, academics from institutions in Australia and around the world have continued to condemn the suffering and destruction of the war in the Ukraine. For example, Australia's Learned Academies recently released this joint statement. Global attention has also been drawn to humanitarian crises resulting from displacement of people from their homes. This is, without doubt, one of the most extraordinary challenges of our time, with an estimated 70 million people displaced from their homes worldwide.
At UNSW, the Andrew & Renata Kaldor Centre for International Refugee Law has an important, globally respected role in developing legal, sustainable, humane solutions for displaced people. UNSW also recently introduced scholarships to support talented students who are asylum seekers or refugees and would like to study with us. I encourage you to read more about the Kaldor Centre and these scholarships. There is also the opportunity to support these programs through UNSW Staff Giving. I express my deep appreciation for their work.
The Ideas Hub – share your thoughts and ideas with me
Thank you to colleagues who have already submitted their ideas through the Ideas Hub. Every UNSW staff member can log in and share their thoughts with me. I may not be able to respond to every idea, but I can assure you, I'll read every single one. Together, we can build on our strong track record through Strategy 2025 and prioritise our efforts to effect positive change. Find out more about the Ideas Hub.
Recharge Week is next week
Next week, beginning 21 March, is the first of our Recharge Weeks for 2022.
During Recharge Week, we ask you to reduce your meeting schedule and email traffic as much as you can. It is a normal working week, but it's a chance to create some clear headspace to focus, plan and catch up. Following positive feedback from the initiative in 2021, three Recharge Weeks are scheduled for 2022: the second and third will be in Term 2 and Term 3 Flexibility Weeks, respectively.
I'd like to acknowledge everyone's hard work over these past few months as we've begun to adapt to a new 'COVID normal'. I know this has been a demanding time for colleagues throughout the University, and I wish you all a restorative Recharge Week.
UNSW partners with the Sydney Swans
One of the ways that UNSW reaches for positive impact in our community is through building partnerships. It was my pleasure to formalise UNSW's relationship with the Sydney Swans recently. Our partnership, which extends across the men's and women's AFL teams, reflects a shared pursuit of excellence. We will work together to develop study pathways for players, internship and research opportunities for our students, and to support emerging talent. I look forward to kicking goals with our new partner.
UNSW annual disclosure process: 21–25 March 2022
The UNSW annual disclosure process takes place next week, 21–25 March. This process is for all continuing and fixed-term academic and professional staff to disclose any conflicts of interest, foreign affiliations and paid outside work. On Monday, staff will receive an email with details of how to complete the disclosure form. The process has been designed to be as simple and quick as possible. Thank you kindly for completing your 2022 disclosure form during disclosure week.
Welcome Back to Campus and Community Day
There are still plenty of opportunities to get involved in Welcome Back to Campus activities over the next few weeks. And don't forget, if you've not already used your food and beverage vouchers, you might like to shout yourself and a colleague a coffee on campus.
I'll finish today by encouraging you to join us at Community Day on Thursday 7 April (registrations essential). This is the finale of our Welcome Back to Campus program, and you and your families are the guests of honour. I hope to see you there, but please come and say hello if you see me first.
Best regards
Attila
Comments