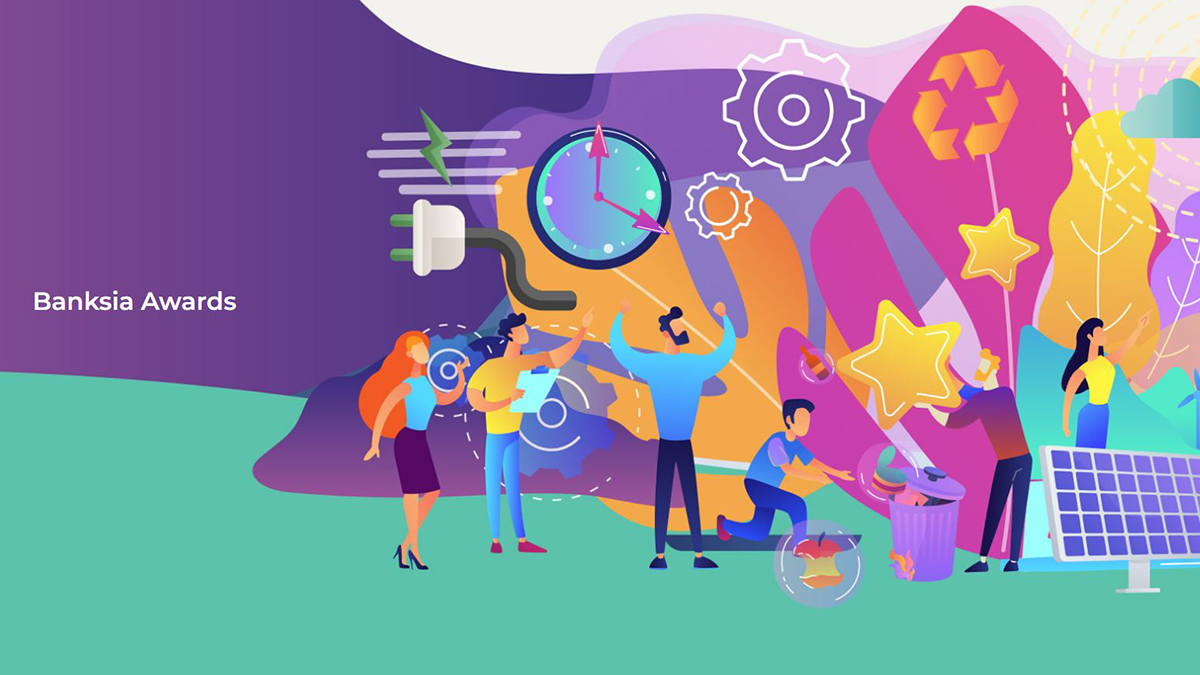 UNSW has reached the finals for this prestigious national sustainability award in the 'Net Zero Action' category.
The Banksia Awards are a celebration of sustainability and ingenuity and are regarded as the most prestigious and longest-running sustainability awards in Australia. The awards provide recognition for innovation and excellence in environmental and social stewardship.
UNSW has been recognised in the 'Net Zero Action' category for achieving net zero operational emissions (for example, emissions from energy consumption) and for its work to quantify and reduce its value chain emissions (for example, emissions from purchased goods and services, investments and travel) Our contributions to the development of solar photovoltaic technology played a key part in this national recognition.
Contributing to the successful submission was UNSW's switch to 100% renewable electricity in 2020 through its landmark solar Power Purchase Agreement (PPA). Through a 15-year solar PPA, UNSW electricity use is now supplied 100% by the Sunraysia Solar Farm. This solar farm, covering 1000 hectares, is one of the largest in the world, and at peak output, generates over 200 megawatts of electricity, enough to power 50,000 homes. Furthermore, UNSW's own ingenuity underpins this new source of renewable energy, with approximately 140,000 panels using PERC silicon solar technology; pioneered at UNSW by Professor Martin Green and the late Professor Stuart Wenham.
In combination with energy efficiency measures, onsite solar projects and purchasing carbon credits to offset natural gas and residual emissions, UNSW has achieved net zero operational (scope 1 & 2) emissions since 2020.
Under the UNSW Environmental Sustainability Plan 2019-21, UNSW committed to measure and reduce its total (scope 1, 2, and 3) emissions in line with climate science. In 2020, UNSW completed a comprehensive inventory of the indirect greenhouse gas (GHG) emissions across value chain activities such as purchasing, travel, commuting and investments.
Informed by this assessment, in 2020 UNSW formalised its commitment to reduce total emissions in line with global efforts to limit temperature increase to no more than 1.5°C: by 30% by 2025, 50% by 2030, and to net zero by 2050. UNSW's emission reduction progress is detailed in the annual Environmental Sustainability Report.
Jeff Peers, Chief Technology and Infrastructure Officer at UNSW said, "Achieving this recognition is a result of the dedication of many teams across UNSW, led by Estate Management and drawing upon UNSW's contribution to the development of solar PV technology. Having switched to 100% renewable electricity and implemented a range of emission reduction initiatives, UNSW is responding to the climate emergency by working to reduce its indirect emissions."
As a finalist in the 'Net Zero Action' category for these Australia-wide awards, UNSW is in the company of large organisations such as Telstra Victoria, Hunter New England Local Health District, WA's biggest property developer Hesperia and the global beverage brand Lion.
The winners of the 33rd Banksia National Sustainability Awards will be announced at a gala event on 31 March 2022.
A list of all the finalists and their inspiring projects is available on the Banksia Foundation website.
Comments