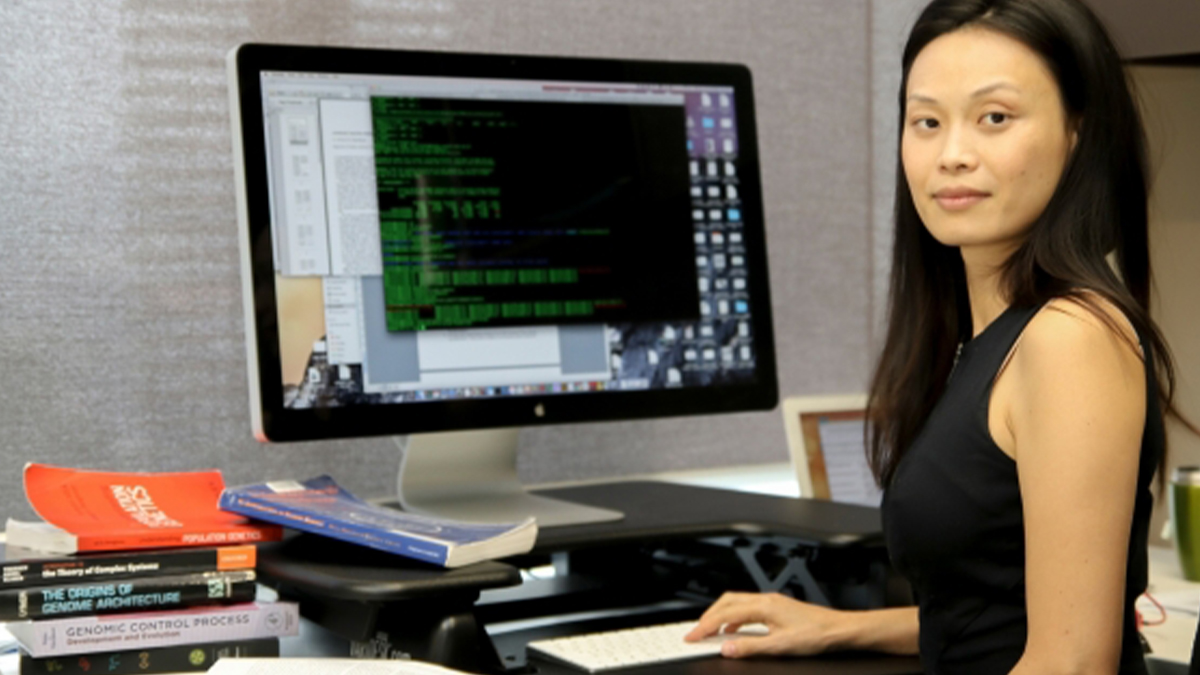 One of three awarded each year, the Snow Medical Research Foundation Fellowship aims to develop Australia's next generation of outstanding biomedical research leaders.
A UNSW academic whose research seeks to shed light on the 'dark' genome has been awarded an $8 million Fellowship from the Snow Medical Research Foundation.
Dr Emily Wong, from the Victor Chang Cardiac Research Institute and School of Biotechnology and Biosciences at UNSW Science, will investigate the regions which make up 98 per cent of human genome. These regions are dark because they are poorly understood compared to regions in the genome that encode proteins.
Dr Wong said the Snow Fellowship will allow her to accelerate her research into the dark genome to understand its impact in causing heart disease.
"I feel incredibly honoured to be a Snow Medical Fellow. This level of support is transformative. My research vision would not be possible without this level of sustained funding," she said.
"I'm thrilled to be able to expand this research, which has the potential to alter our understanding of heart disease and shine light on the dark genome and its disease-causing variations, thanks to the generous support of Snow Medical. I look forward to contributing to world-leading research in this crucial field."
Dr Wong will be focusing on regions in the dark genome called enhancers which play critical roles in regulating our genes. She will seek to discover how they function or malfunction to understand their impact on the role they play in heart disease and ageing.
This will not only uncover what variants are causing disease but will also provide a new systems-based understanding of the heart in the context of healthy ageing.
Snow Fellowships target emerging global research leaders that show the potential to drive, manage and influence the next generation of health and medical innovation. Each Fellowship is valued at approximately $8 million over eight years for early to mid-career researchers. The funding supports researchers as they set up and operate a research laboratory and provides salaries for the Snow Fellow and their team, technical and laboratory management support, project funds and leadership development.
Dean of UNSW Science, Professor Emma Johnston congratulated Dr Wong, saying the funding will give her the time and security to test ideas which could help millions of people suffering from heart disease.
"Dr Wong's research will shed light on our understanding of the heart and has the potential to transform the diagnosis of heart disease and genetic and epigenetic mechanisms of healthy ageing," Prof. Johnston said.  
"I applaud her on this significant Fellowship and look forward to witnessing her remarkable research that will lead to new therapies to improve clinical care."
Professor Jason Kovacic, Executive Director of the Victor Chang Cardiac Research Institute, says this is an incredible opportunity for both Dr Wong and the Institute.
"I want to thank the Snow Family and the entire team at Snow Medical for believing in Dr Wong's work and for providing her with the independence that will allow her to expand her team and to deliver on the potential of her incredibly exciting research," Prof. Kovacic said.
Dr Wong was one of three medical researchers awarded fellowships in 2022. The next Snow Fellowship round will open by the end of the year.
Comments