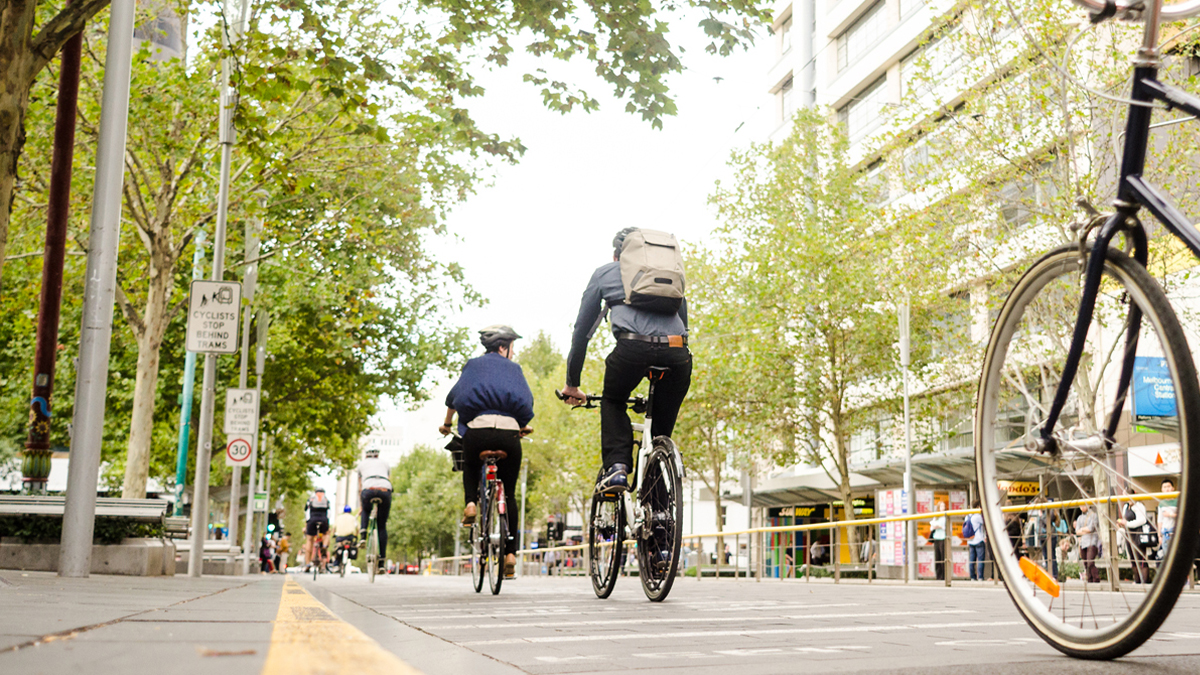 UNSW Sydney staff now have the option to purchase a salary packaged electric-bike through e-stralian.
This opportunity is in line with UNSW's goal to promote responsible consumption, and it is a great way to get some fresh air and exercise! Once you have your e-bike, you can connect with the UNSW bike community on our Bike2UNSW Teams channel.
Cycling to campus is a great option if you are wanting to eliminate the financial and environmental impact of driving to work, concerned about the safety of public transport due to COVID-19, or struggling to find enough time for exercise in your workday schedule. New cycleways, including the one opened in March last year on High Street, are making the area around the University a great place to cycle, and the purchase of your e-bike includes insurance, maintenance, repairs and locks.
UNSW's campus is more bike-friendly than ever, with more than 1000 bike racks across campus, several bike repair stations and a secure bike shed. You can find your nearest bike park, shower or repair station on our interactive map. Our secure bicycle hub, Barker Street Bike Store, opened in 2020 and offers 35 secure parking spaces and 46 lockers. You can find out how to secure access here.
The initiative to offer salary packaged e-bikes was driven by members of the Science Sustainability Working Group (SSWG). This is a team of academic and professional staff, along with student representatives, who organise projects on campus in accordance with the aims of the UNSW Environmental Sustainability Plan and the UN Sustainable Development Goals. SSWG members interact with stakeholders both on and off campus, from students to councils, to educate and influence the UNSW Science Community and general public.
The e-Bike salary packaging initiative assists the University's sustainability goals and is in line with the UN's Sustainable Development Goal 12 to promote responsible consumption.
The SSWG has established a Microsoft Teams group, Bike2UNSW, to connect staff and Higher Degree Research (HDR) students interested in riding to UNSW. The group has channels for commuting to the University from different parts of Sydney and can be used to share information about cycling routes and on-campus cycling facilities, find riding mentors, and organise events. The group is welcoming bike riders of all levels to join the community. 
Learn more about purchasing an e-Bike with salary sacrifice.
Find out more about cycling to UNSW here, or plan a route to campus using one of the many cycling route planning resources available online.
Comments