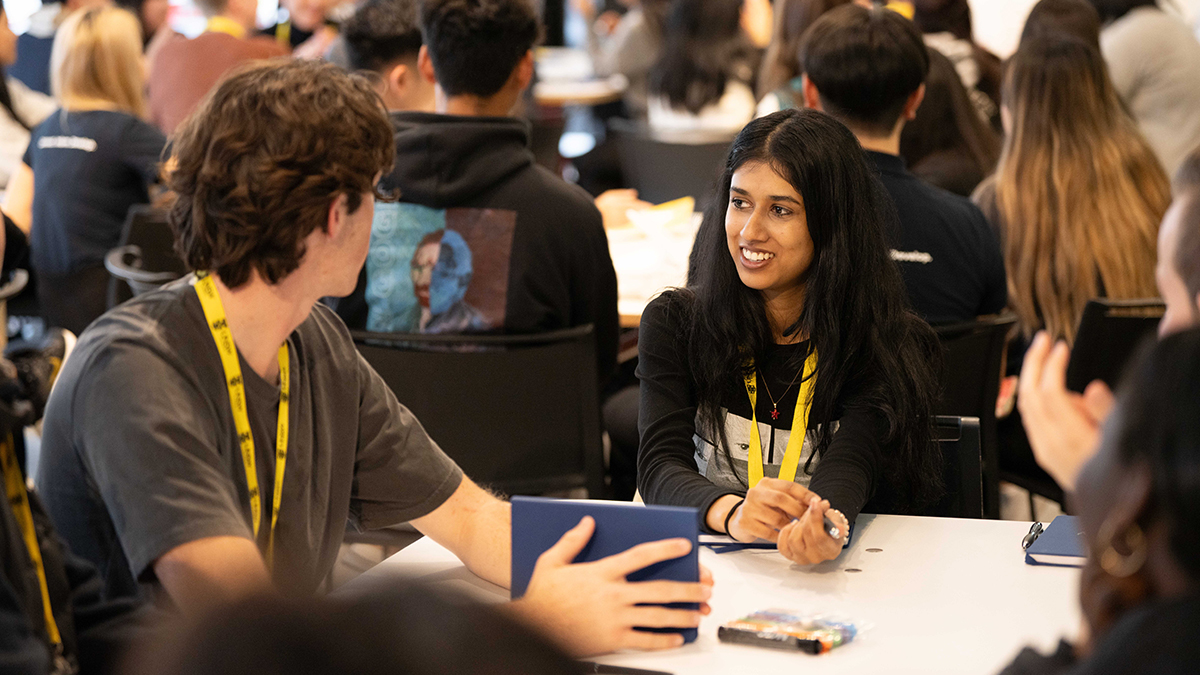 Progress continues to be made towards achieving the Gateway Equity target (GET), with an exciting scholarships announcement and increased applications and offers for the Gateway Admission Pathway. 
Newly announced equity scholarships: a first for UNSW
UNSW is proud to announce a commitment to a range of equity scholarships for 2024. Next year, students from low-SES backgrounds will receive a one-off payment of $10,000 (the UNSW Advantage Award). Students who attend a Gateway school will receive a one-off payment of $1,000 (the Gateway Award), and students who meet both criteria will receive the combined amount of $11,000.
Dr Jonathon Strauss (Registrar and Director, Student Services) says, "These new awards demonstrate UNSW's commitment to creating a student cohort that represents the diversity of our community in NSW. And perhaps most importantly, these new awards ensure our eligible students are properly supported to ensure they can take full advantage of all that a UNSW undergraduate experience entails."   
This is an important development and represents a continued commitment to social impact when it comes to ensuring our University undergraduate community is reflective of the diversity of our population. 
This announcement comes at a time of growth for UNSW's Gateway Admission Pathway and Program (GAPP), with a 60 per cent increase so far to the number of applicants compared to 2023. Not only has the applicant pool expanded, the number of applicants in high ATAR bands has increased, with 24 per cent of applicants having a predicted ATAR over 90. This illustrates the strength of UNSW's targeted school outreach program in attracting high-achieving students. 
What's behind the great result?
Prospective students are seeing UNSW as a university of choice due to substantial growth in UNSW's school outreach programs and because schools recognise the quality of our educational enrichment program. Access, Equity & Inclusion's work in partnership with Future Student Recruitment and every UNSW faculty has resulted in a suite of programs and experiences that are relevant and responsive to student needs. Evidence of this collaboration and whole-of-UNSW effort can be seen in the recent Gateway Winter Program which brought 700 HSC students to Kensington in July. 
"It's truly inspiring and fulfilling to see these sorts of numbers from students living in regional and remote areas, from low-SES and Indigenous backgrounds to the Gateway Admission Pathway. I'm thrilled to see a growing confidence in UNSW as a place where students from all backgrounds and lived experiences can see themselves thriving," says Associate Professor Bruce Watson, Deputy Vice-Chancellor, Equity Diversity & Inclusion. 
"So far, this year's application results really solidify UNSW's expanding reputation amongst Gateway schools, highlighting the success of our program and new unconditional offer pathway. The prospect of welcoming these students into our community is incredibly heartening." 
Beyond access
Supporting students from low-SES backgrounds and Gateway schools to get into UNSW is one step to student success. Another essential component is the support they receive once they are enrolled.  
Faculties and central services have worked together to develop a suite of recommendations for 2024, ensuring that all first-year GET cohort students will be provided with enhanced academic support. This will include an uplift to peer mentoring, an increase in education resource funding and embedded academic skills in first-year courses. 
These recommendations will be communicated widely shortly, and we look forward to continuing to develop and deliver student support initiatives to our student community.  
A University-wide approach
Equity scholarships have been approved and will feature in communications to students as guaranteed scholarships with their Gateway offer. 
"It takes a whole-of-university commitment to drive progress towards achieving an undergraduate community that reflects our broader population, and it is encouraging to see so many teams working collaboratively towards this shared goal," says Mary Teague, Director of Access, Equity and Inclusion (AEI). 
Learn about the Gateway Equity target on the EDI website, in this Inside UNSW article and in this Newsroom article.  
Comments