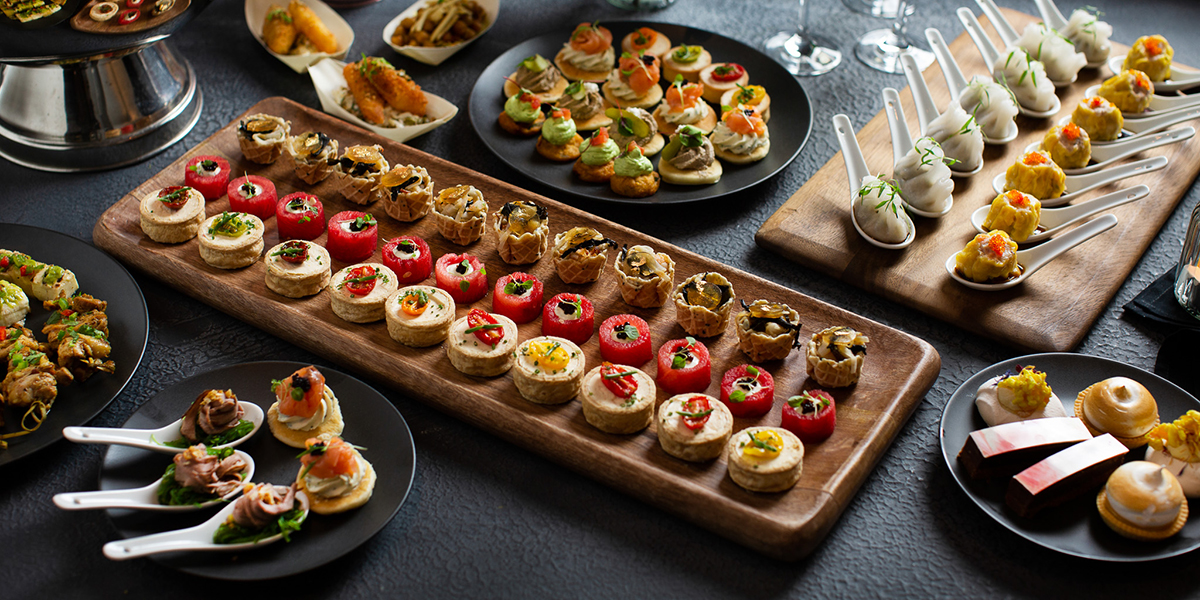 Preferred campus caterers Vanilla Blue and The Catering Project offer a wide range of options for meetings and events at the UNSW Kensington and CBD campuses. 
This week, read about Vanilla Blue, who began working with UNSW in January this year.   
Vanilla Blue catering
Vanilla Blue is the preferred caterer at the UNSW CBD Campus and the AGSM Residential Facility. They also offer campus-wide catering, with a range of menus available.
They have catering packages available to suit all event types, as well as a range of delicious drop-off menus for every budget and taste. Menus have been designed with a strong focus on offering sustainable and healthy products to the UNSW community.
Vanilla Blue is one of Sydney's largest corporate caterers, with a team of over 50 staff who are excited and passionate about food. They are always looking for new ways to improve their offering. Some recent initiatives include:  
Improved sustainability initiatives
Vanilla Blue is committed to sustainable practices. These include biodegradable or reusable packaging, locally sourced produce, and an efficient food waste line in their main production kitchen. The company also contributes to wider social initiatives through a monthly donation to the Food Bank and support for other charities. 
To learn more about Vanilla Blue, how they can cater for your event and to arrange a sample session for you and your team, please contact Lisa Corbett, UNSW Account Manager at unsw@vanillablue.com.au.
Find out more about catering options for your event. 
Comments