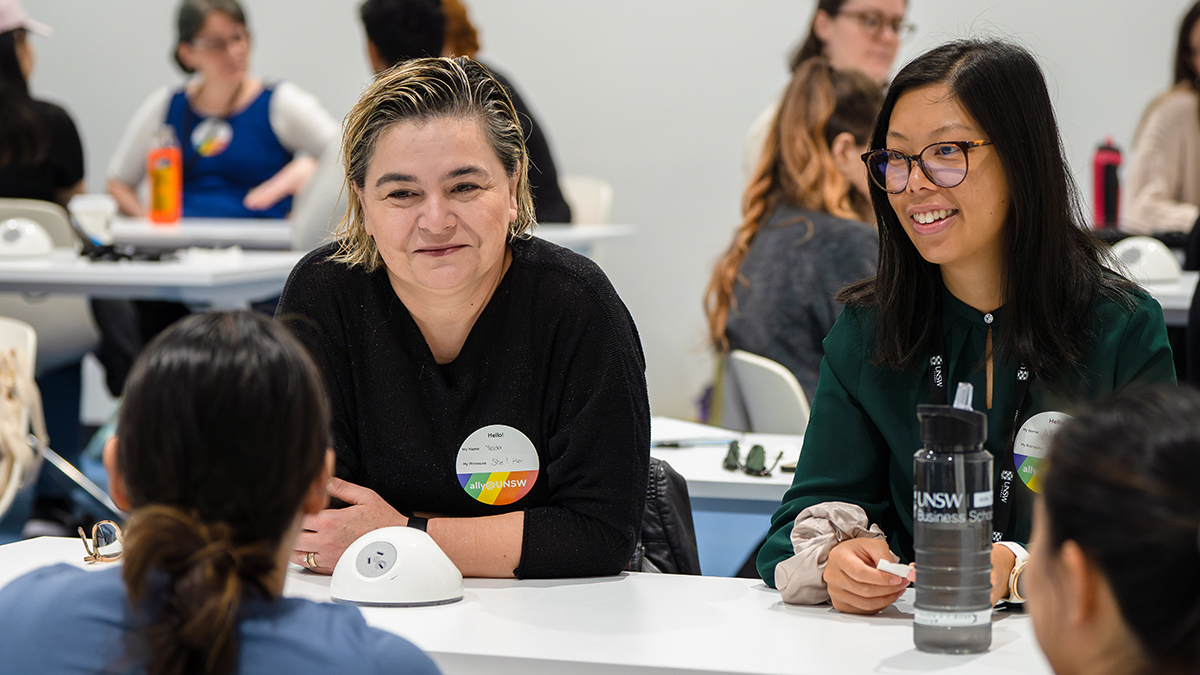 A new feature in Microsoft 365 allows users to display their pronouns. 
Many in the UNSW community have expressed that they'd like to be able to display their pronouns on Microsoft Teams and Outlook. UNSW IT and the Division of EDI are pleased to share that this is now possible. 
Pronouns (for example, they/she/he) are used to refer to people when we aren't using their name. In English, pronouns often indicate gender, so for trans and gender diverse people, using the correct pronouns is an important part of their gender affirmation. 
Making an effort to understand and use someone's correct pronouns creates a culture and community where people feel respected and comfortable. We are pleased that this will now be reflected in Microsoft Teams and Outlook. 
How to add or change your pronouns in Microsoft Teams
Restart Teams (by quitting and reopening the application) and Outlook.  
Open your profile card. In Teams, do this by selecting your profile picture in the upper right corner and then selecting your name/email address. In Outlook, open Outlook on the web and select your name or profile picture within Outlook Mail or Calendar. 
On your profile card, select "+ Pronouns" or the pronouns listed below your name.  
The "Add your pronouns" window will appear. To add or change your pronouns, select from the examples (only available in English), or enter your own. To delete, remove your pronouns. 
Note: the pronouns feature is only available via Outlook on the web at this time.  
Learn more and get step-by-step instructions on how to use this Microsoft 365 feature. 
It's up to you whether to share or publicly display your pronouns, and this feature is completely optional. 
Ally@UNSW training 
To learn more about the significance of pronouns and inclusive language and culture more broadly, the Division of EDI offers ally@UNSW training to all current UNSW staff and students.  
Training for the Term 3 session is full, but you can add your name to the waitlist. Training dates for 2024 will be available soon.
You can also learn more about inclusive language on the EDI website. 
 
Comments