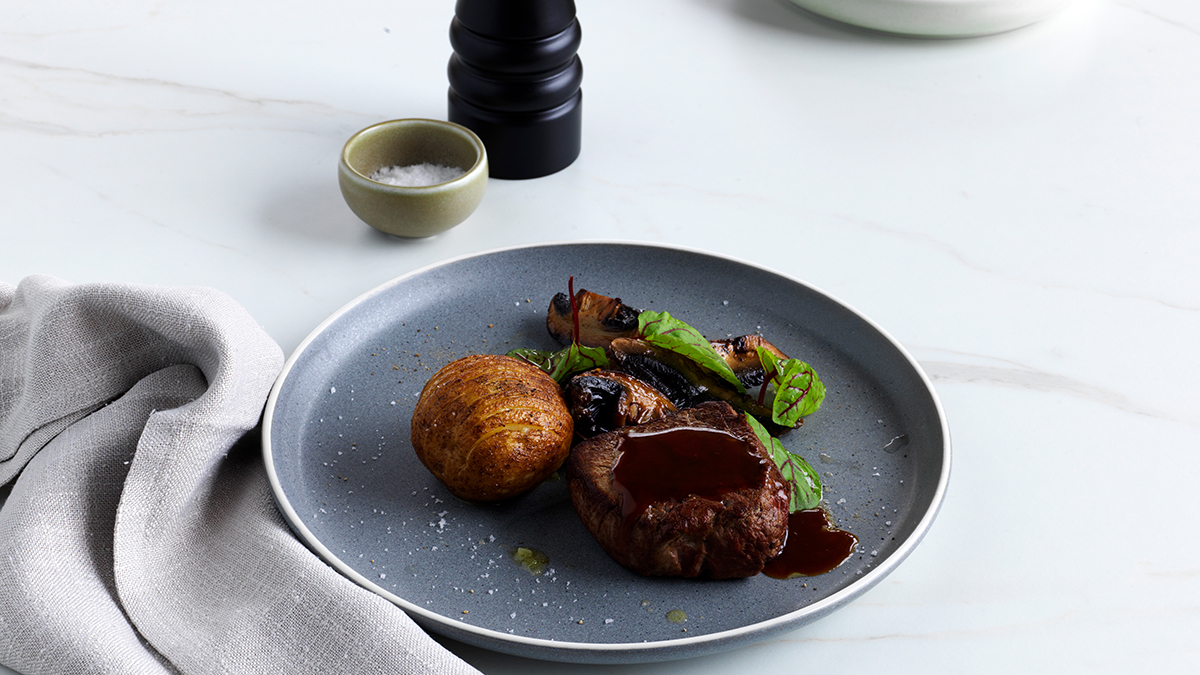 Savour a special lunch and enjoy a menu with foods from around the world.
The Lounge is recognising Father's Day with a special lunch menu on Thursday 31 August and Friday 1 September. Then throughout September, the weekly specials menus will reflect cuisines from other countries, to mark the Rugby World Cup.
Father's Day lunch
In celebration of Father's Day, on Sunday 3 September, The Lounge is offering a lunch special and beer for two days. 
Make a booking with colleagues or your dad on Thursday 31 August or Friday 1 September and enjoy a flat iron steak, hasselback potatoes, green beans, red wine jus and garlic butter paired with James Squire Pale Ale for $25.
Rugby World Cup specials
The Rugby World Cup kicks off on 8 September. The Lounge will be offering weekly specials from around the world throughout September to bring the international spirit to campus.
Monday 4 – Friday 8 September
South African Potjiekos – beef and oxtail stew, potato, mushroom and carrot (GF)
Monday 11 – Friday 15 September
New Zealand king salmon, asparagus, new potatoes, sauce vierge (GF, DF)
Monday 18 – Friday 22 September
English Cornish pastie, mushy peas, mash and gravy (H)
Monday 25 – Friday 29 September
Argentinian Choripan – chorizo sandwich, capsicum, rocket, chimichurri and roast potatoes.
Find out more about what's on offer at The Lounge.
Comments