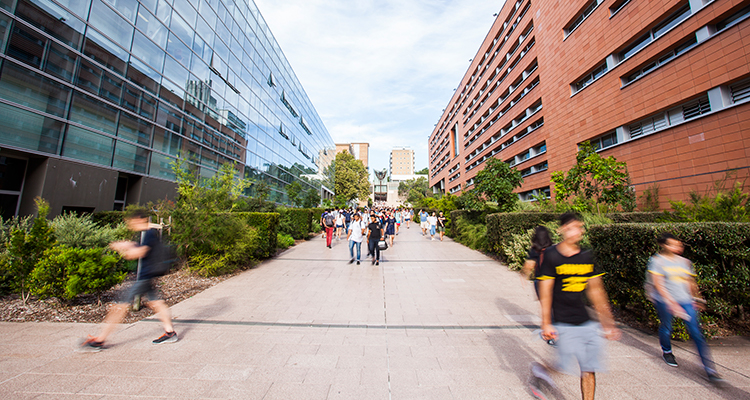 UNSW has been awarded $21,376 to combat scams targeting international students.
The grant is part of a wider collaboration project between teams of international students, NSW businesses, startups and not-for-profit partners to analyse market changes and identify opportunities to recover from COVID-19.
Working with facilitators and NSW Police Force (NSWPF), international students from different sectors will design a survey for international students about their experience with scams. Academics will analyse and report survey findings to international students and NSWPF. Students will work again with facilitators and NSWPF to design educational messages for their peers.
Scams targeting international students are a concern for the NSWPF, education providers and international students. Student facing staff know that despite messaging international students continue to be victims of scams and that these crimes are under-reported. These crimes not only amount to significant financial loss but can also have long term impact on the wellbeing, mental health and safety of victims and their families. A student designed survey to lean more and student designed education resources will be the most effective way of progressing work by NSWPF, international students and international education industry stakeholders.
The ultimate goals are to improve knowledge about international students and scams, develop impactful anti-scam messaging, deliver education resources, and empower international students.
This project will be led by UNSW and Assoc. Professor Shanton Chang at University of Melbourne will be the lead researcher.
Study NSW will provide more than $300,000 funding to several organisations to help ensure the future of international education in NSW.
"International education remains one of the State's biggest exports, sustaining thousands of jobs across NSW," NSW Treasury's Jennifer West, Deputy Secretary, Trade said.
"These grants are part of a range of measures supporting over 141,000 international students currently in the State and assisting the industry manage impacts from COVID-19.
"They are part of what makes NSW the premier study destination in Australia, helping international students pursue opportunities inside and outside the classroom, from the time they arrive until graduation and beyond."
Read more about this year's projects.
Comments