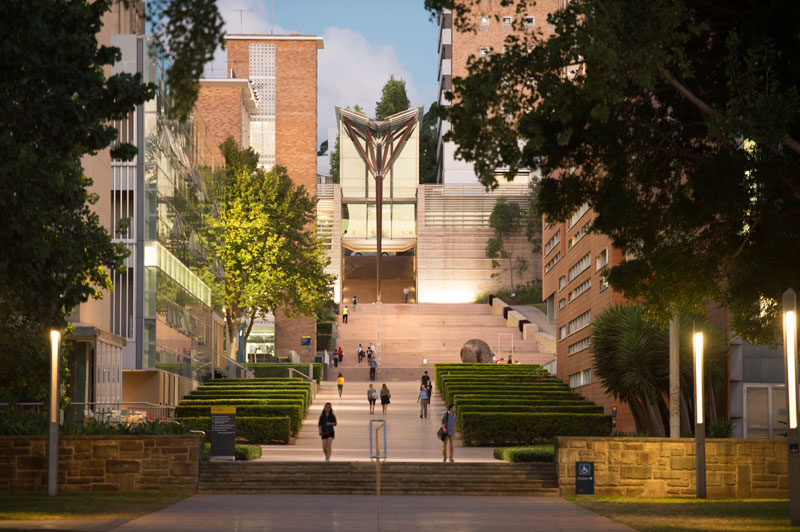 UNSW Sydney has continued its yearly rise in the number of researchers named as providing global leadership. 
A total of 31 UNSW academics are among the world's most influential in their fields, according to the annual Highly Cited Researchers 2020 list from Clarivate. The results place UNSW third in the Go8 and 25th among universities globally.
UNSW Deputy Vice-Chancellor, Research, Professor Nicholas Fisk congratulated these top UNSW researchers on making the prestigious list.
"The number of UNSW academics on the prestigious Highly Cited Researchers list continues to increase, year on year. These distinguished scholars are at the very top of their fields and are really packing a punch with influential contributions to key global issues," Professor Fisk said.
"We are proud to have so many world-leading researchers in pivotal areas such as renewable energy, suicide prevention and climate change. It is pleasing to see five UNSW researchers being recognised in Clinical Medicine, arguably the toughest field to get listed in – that's five out of 10 in the whole Go8. Special congratulations also to Professor Liming Dai, who is unusual in being listed twice in separate fields – Chemistry and Materials Science.
"Environmental Science features among the new entrants this year, with Professor Lisa Alexander, Associate Professor Alex Sen Gupta, Dr Yi Liu and Professor Peter Steinberg recognised for their outstanding work in weather, climate and marine science. I have no doubt that their important research will contribute to the increasingly crucial efforts in climate action and mitigation for years to come."
The UNSW researchers named on the list this year shown by Faculty are:
UNSW Engineering: Professor Cyrille Boyer, Scientia Professor Liming Dai, Professor Joe Dong, Scientia Professor Martin Green, Professor Kourosh Kalantar-zadeh, Dr Yi Liu, Dr Derrick Wing Kwan Ng, Associate Professor Da-Wei Wang, Professor Thomas Wiedmann.
UNSW Medicine: Scientia Professor Helen Christensen, Scientia Professor Louisa Degenhardt, Professor Michael Friedlander, Scientia Professor Gregory Dore, Professor Bruce Neal, Scientia Professor Vlado Perkovic, Dr Simon Rosenbaum, Professor Stuart Tangye, Professor Philip B Ward, Professor Mark Woodward.
UNSW Science: Professor Lisa Alexander, Scientia Professor Richard A Bryant, Associate Professor William Cornwell, Professor Marcel Dinger, Scientia Professor Matthew England, Associate Professor Alex Sen Gupta, Professor John Mattick, Professor Shinichi Nakagawa, Professor Peter Steinberg, Professor David Warton, Professor Tom Wu.
UNSW Canberra: Professor Andrey E Miroshnichenko.
The prestigious annual list identifies researchers who demonstrated significant influence in their chosen field or fields through the publication of multiple highly cited papers over the last decade. Their names are drawn from the publications that rank in the top one per cent by citations for field and publication year in the Web of Science citation index.
This year's list features 6153 researchers from more than 60 countries and regions. Clarivate stated that "Australian research institutes continue to punch above their weight. In a country of just 25 million, the number of researchers recognised in 2020 is 305. Australian research institutions appear to have recruited a significant number of Highly Cited Researchers in recent years while also increasing their number of homegrown talent."  
David Pendlebury, Senior Citation Analyst at the Institute for Scientific Information at Clarivate said: "In the race for knowledge, it is human capital that is fundamental and this list identifies and celebrates exceptional individual researchers at UNSW who are having a great impact on the research community as measured by the rate at which their work is being cited by others."
The full 2020 Highly Cited Researchers list and executive summary can be found online here.
Comments